Westinghouse Ovation DCS Cards. WESTINGHOUSE OVATION 1B30035H01 BASE ASSY, 2 SLOT STANDARD I/O CPU PARTS Programmable PLC Communicate MODULES Robots DCS . Features : Managed exclusively by users with support from Emerson  Direct input into Emerson`s strategic product development plans  Face-to-face access to senior management and technical experts  Variety of programs and task teams focused on important user items Annual Meeting with Emerson automation experts and industry specific sessions  Regional technical forum for interim assessment of new technology.WESTINGHOUSE OVATION 1B30035H01 Emerson Base Assy 2 SLOT STANDARD IO.
★Invensys Foxboro:I/A Series system,FBM (input / output modules) Sequence control, ladder logic control , Recalling accident treatment, The digital-to-analog converter input / output signal processing, Data communication and processing and so on.

★Invensys Triconex: Redundancy fault tolerant control system, Based on the three module redundancy (TMR) structure of the most modern fault-tolerant controller.

★Westinghouse:OVATIONN system,WDPF system,WESStation system card.

★Schneider Modicon:Quantum 140 Series processor, control card, Power module and so on.

★Rockwell Allen-Bradley:Reliance,SLC500/1747/1746,MicroLogix/1761/1763/1762/1766/1764,CompactLogix/1769/1768,Logix5000/1756/1789/1794/1760/1788,PLC-5/1771/1785 and so on.

★ABB: Industrial robot parts of DSQC series,Bailey INFI90and so on.

★Siemens:Siemens Moore,Siemens Simatic C1,Siemensnumerical control system and so on.

★Motorola:MVME162,MVME167,MVME1772,MVME177 series.

★XYCOM:I/O,VME Plate and processor an so on .

★GE FANUC: Module, card, drive various kinds of spare partsand so on .

★Yaskawa: Servo controller, servo motor, servo driver and so on .

★Bosch Rexroth:Indramat, I/O module, PLC controller, drive module.

★Woodward: SPC valve position controller, PEAK15 digital controller.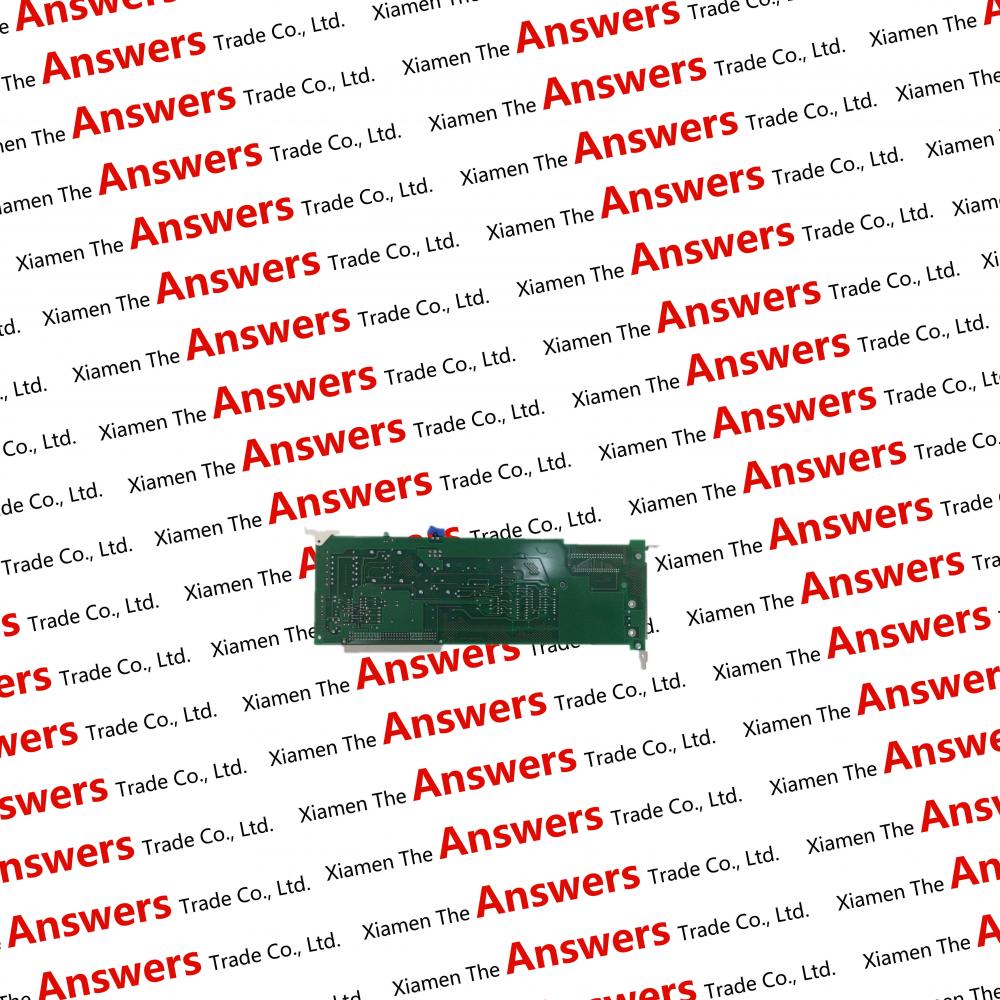 Philips 0M25Philips 240 152 900


Philips 4012 140 85872


Philips 4512 108 05543


Philips 4522-108-2010


Philips 4522-108-2116


Philips 4522-127-0148


Philips 9404 435 03251


Philips 9404 435 40251

Philips AD 20


Philips AD 201

Philips AD 204


Philips AD 26

Philips AD21

Philips AIH 110

Philips AOM 208

Philips BBP 101

Philips BR 50

Philips CI21
Philips CI21/1

Philips CME 200

Philips CP 10

Philips CP 24

Philips CP22

Philips CP25

Philips CPU202

Philips DA 25

Philips DA20

Philips DCME-M02/8

Philips DIM 50


Philips DIS 50

Philips DLC 200 DLC200

Philips DOM 50

Philips DOS 50

Philips MMS 102

Philips MMS 104

Philips OM 12

Philips OM 10
Looking for ideal WESTINGHOUSE OVATION 1B30035H01 Manufacturer & supplier ? We have a wide selection at great prices to help you get creative. All the EMERSON BASE ASSY are quality guaranteed. We are China Origin Factory of 2 SLOT STANDARD IO. If you have any question, please feel free to contact us.
Product Categories : WESTINGHOUSE Ovation DCS Cards