VIPA 7733 Communication SubModule CPU PARTS Programmable PLC Communicate MODULES Robots DCS.With this CPU 01x, the CPU electronic and power supply are integrated to one casing. As head module, via the integrated power module for power supply, CPU electronic and the electronic of the connected periphery modules are supplied. The DC 24 power section supply for the linked periphery modules is established via a further connection of the power module. By installing of up to 64 periphery modules at the backplane bus, these are electrically connected, this means these are assigned to the backplane bus, the electronic modules are power supplied and each periphery module is connected to the DC 24V power section supply.
6ES5451-7LA12
6ES5451-7LA21
6ES5451-8MA11
6ES5451-8MD11
6ES5451-8MR12
6ES5452-8MR11
6ES5453-4UA12
6ES5453-8MA11
6ES5453-8MC11
6ES5454-4UA11
6ES5454-4UA12
6ES5454-4UA13
6ES5454-4UA14
6ES5454-7LA11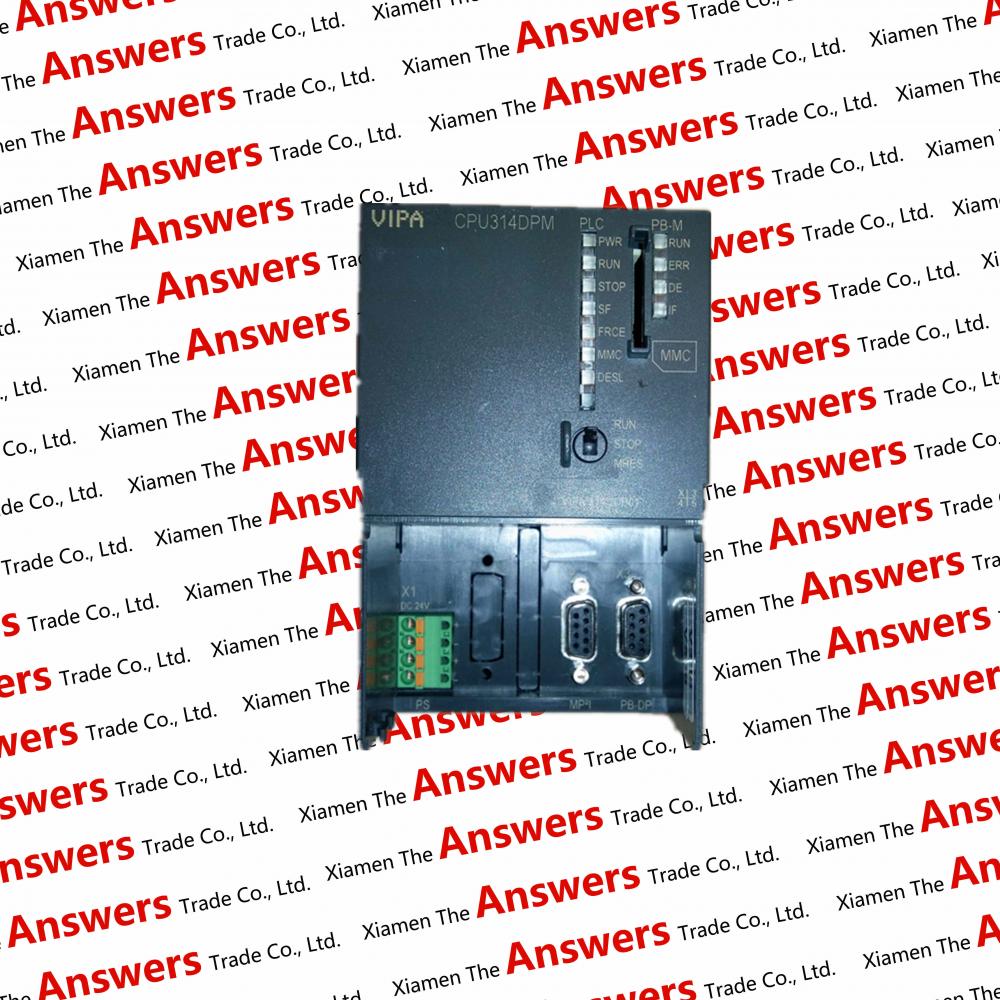 6ES5454-7LA12
6ES5454-7LB11
6ES5456-4UA11
6ES5456-4UA12
6ES5456-7LA11
6ES5457-3AA11
6ES5458-4UA12
6ES5458-4UA13
6ES5458-4UC11
6ES5458-7LA11
6ES5458-7LB11
6ES5460-4UA12
6ES5460-4UA13
6ES5460-5AA31
6ES5460-7LA11
6ES5460-7LA12
6ES5460-7LA13
6ES5461-8MA11
6ES5463-4UB12
6ES5464-8MA11
6ES5464-8MA21
6ES5464-8MC11
6ES5464-8MD11
6ES5464-8ME11
6ES5464-8MF21
6ES5465-3AA13
6ES5465-4UA12
6ES5465-4UA13
6ES5465-7LA11
6ES5465-7LA12
6ES5465-7LA13
6ES5466-3LA11
6ES5466-8MC11

6ES5095-8MA04
6ES5095-8MC01
6ES5102-8MA02
6ES5103-8MA03
6ES5242-1AA12
6ES5242-1AA13
6ES5242-1AA41
6ES5254-4UB21
6ES5265-8MA01
6ES5267-8MA11
6ES5300-5CA11
6ES5306-7LA11
6ES5308-3UA12
6ES5308-3UB11
6ES5316-8MA12
6ES5377-0AA32
6ES5380-7AA11
6ES5380-8MA11
6ES5400-7AA13
6ES5405-7AB21
6ES5410-7AA11
6ES5415-7AB21
6ES5420-4UA11
6ES5420-4UA12
6ES5420-4UA14
6ES5421-8MA11
6ES5421-8MA12
6ES5422-8MA11
6ES5430-4UA11
6ES5430-4UA12
6ES5430-4UA13
Looking for ideal VIPA Communication SubModule Manufacturer & supplier ? We have a wide selection at great prices to help you get creative. All the 7733 VIPA
Simatic S5
are quality guaranteed. We are China Origin Factory of VIPA SIEMENS System. If you have any question, please feel free to contact us.
Product Categories : VIPA PLC