Simatic S5 Programmable Controller VIPA Simatic S5 VIPA System EPROM Simatic S5 Controller Plc,Siemens Simatic S5 Cpu,Simatic S5 Simatic S5 Controller Plc,Siemens Simatic S5 Cpu,Simatic S5 VIPA-375-0LA61 CPU PARTS Programmable PLC Communicate MODULES Robots DCS .VIPA, SLIO, System 100V, System 200V, System 300V, System 300S, System 400V, System 500S and Commander Compact are registered trademarks of VIPA Gesellschaft für Visualisierung und Prozessautomatisierung mbH. SPEED7 is a registered trademark of profichip GmbH. SIMATIC, STEP, SINEC, TIA Portal, S7-300 and S7-400 are registered trademarks of Siemens AG. Microsoft and Windows are registered trademarks of Microsoft Inc., USA. Portable Document Format (PDF) and Postscript are registered trademarks of Adobe Systems, Inc. All other trademarks, logos and service or product.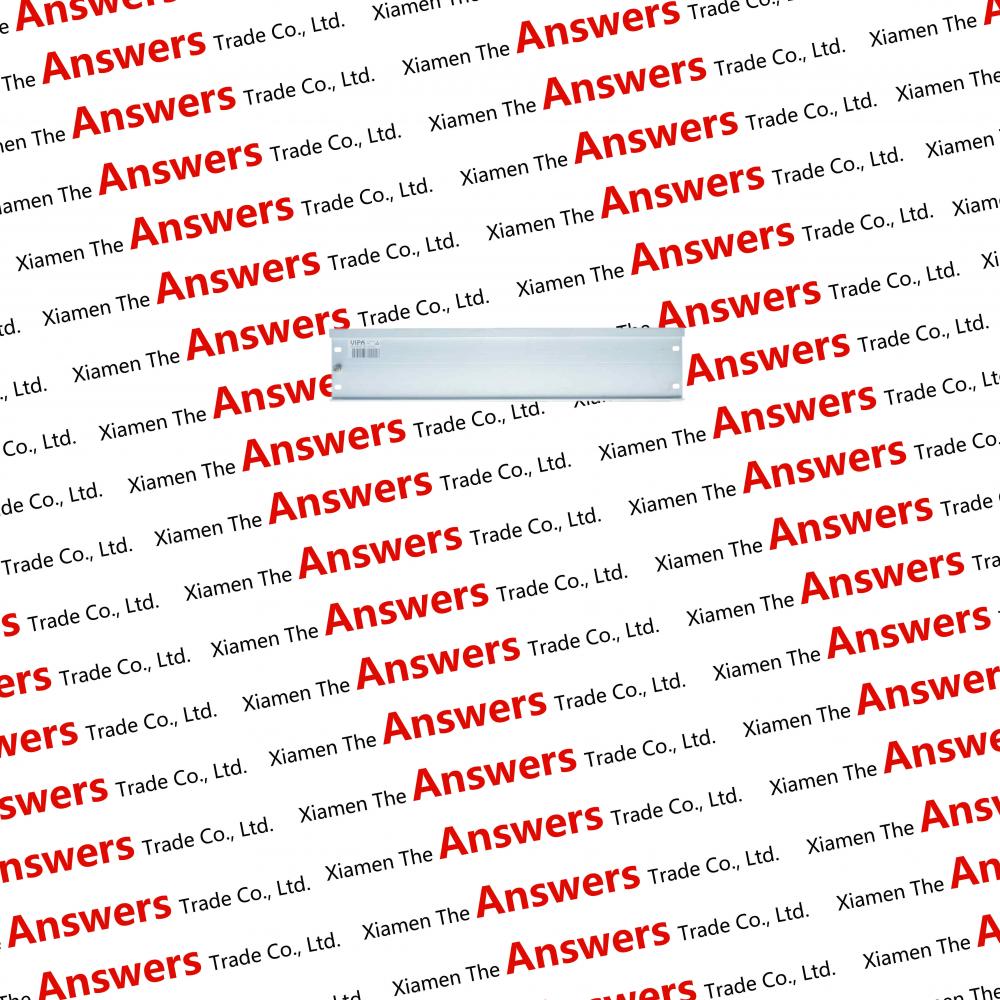 SSM-BG41
SSM-BG42
SSM-BG43
SSM-MD21
SSM-MD22
SSM-MD25
SSM-MD26
SSM-MD49
SSN-BG89D
VIPA 441-4UA14
VIPA 5007V10
VIPA 7227
VIPA 7641
VIPA 7642
VIPA 7643
VIPA DEA 64DI 24VDC
VIPA_DEA-BG08
VIPA 7621
Interface Module
VIPA_7621
VIPA 7623 interface module
VIPA_7623
VIPA 7641
VIPA_7641
VIPA 8AI 16Bit PT100, Thermal element J/K/T, 0-60mV
VIPA_231-1BF00
VIPA CPP/M PC-AT Pentium 233MHz
VIPA_CP5-BG71
VIPA CPU
VIPA_928-3UC11
VIPA CPU216 DPM, MPI/PROFIBUS-DP
VIPA_216-2BM02
VIPA DEA 64DO 24VDC 0,5A
VIPA_DEA-BG09
VIPA EasyConn Profibus connector 90° with PG socket
VIPA_972-0DP10
VIPA EPROM 16kB
VIPA_376-0AA11
VIPA EPROM 32kB
VIPA_373-0AA41
VIPA EPROM 64k
VIPA_375-0LA61
VIPA
VIPA_SSN-BG81A
VIPA_SSN-BG81D
VIPA_SSN-BG89A
VIPA_SSN-BG89D
VIPA
VIPA_SSN-BG85
VIPA IM253 Profibus Slave
VIPA_253-1DP00
VIPA Interface module
VIPA_SSM-BG43
VIPA_SSM-BG41
VIPA
Memory Module
VIPA_376-0AA21
VIPA OP03
VIPA_603-1OP00
VIPA RAM 64K
376-0AF31
VIPA RAM/ROM 16k
VIPA_375-0LD21
VIPA SM221 Digital Input 24VDC
VIPA_221-1BF00
VIPA SM222 Digital Output 24VDC
VIPA_222-1BF00
VIPA SSM-MD18 Counter 24V
SSM-MD18
VIPA SSM-MD22 V.24 (RS232)
SSM-MD22
VIPA SSM-MD25 TTY (20mA)
SSM-MD25
VIPA SSM-MD26 TTY/V.24
SSM-MD26
VIPA SSO-BG21
SSO-BG21
Looking for ideal EPROM VIPA 375-0LA61 Manufacturer & supplier ? We have a wide selection at great prices to help you get creative. All the Simatic S5 System are quality guaranteed. We are China Origin Factory of
VIPA System 300V
. If you have any question, please feel free to contact us.
Product Categories : VIPA PLC