TRICONEX 3623 Digital Output Module 120 VDC TRICONEX INVENSYS Cards Analog Input Module CPU PARTS Programmable PLC Communicate MODULES Robots DCS.Output modules are similar to the input modules, in that each has three identical and
independent circuits contained on a single card. All output modules include self-diagnostic features designed to detect single failures within the given module. The major fault detection capabilities built into output modules include the following:
! Digital output modules include output voter diagnostics that toggle the state of one leg at a time to verify that the output switches are not stuck on or off.
! Each supervised digital output module includes a voltage and current loopback circuit that checks for open circuits (e.g., blown fuse) and short circuits in the field wiring.
! Each analog output module includes a voltage and current loopback circuit. On these modules, one of the three legs drives the field load, and the other two legs monitor the loopback current to verify the moduleís output current is correct.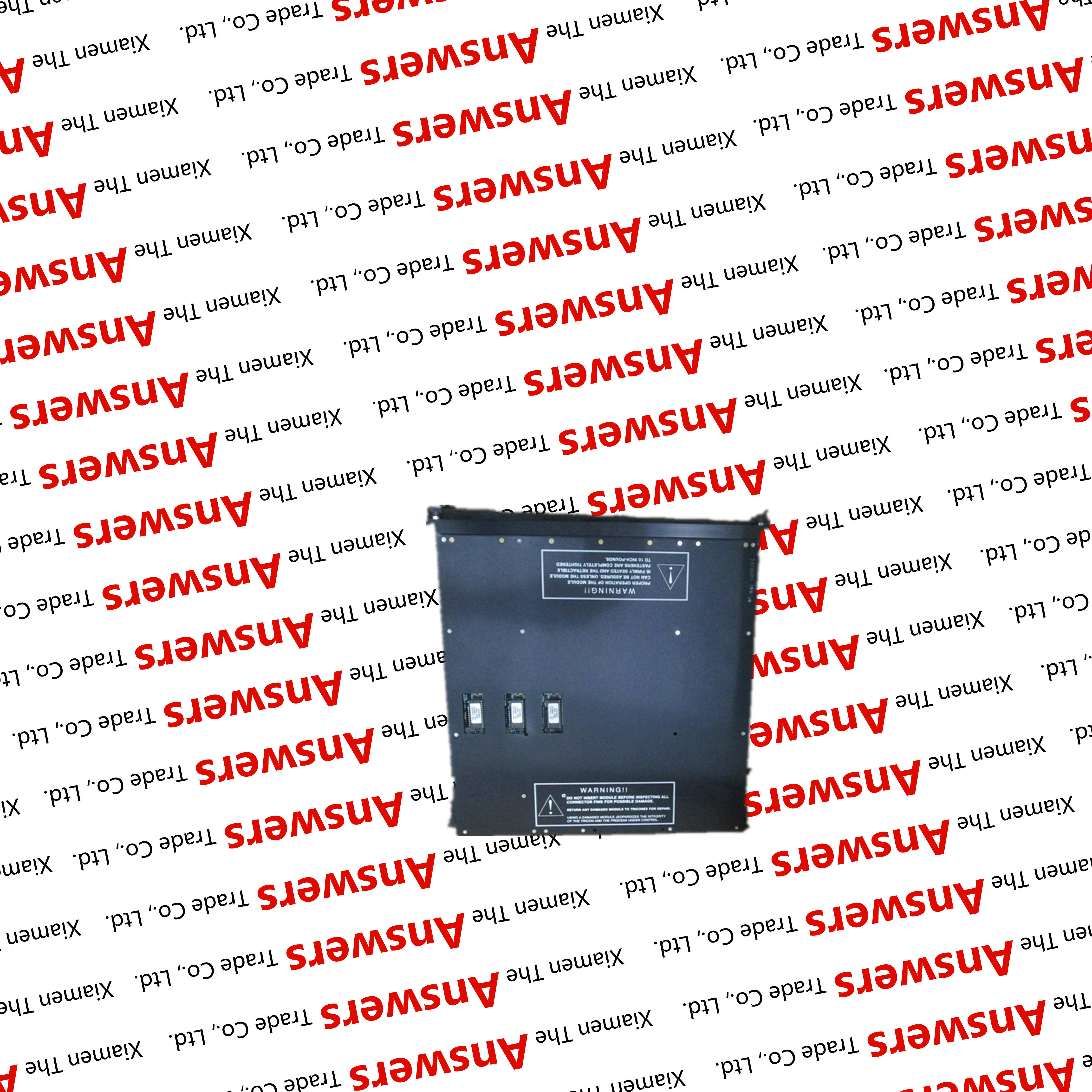 AD12-16(PCI)
AD12-16(PCI)E
AD12-16U(PCI)EH
AD12-64(PCI)
AD12-8(PM)
AD12-8LT(PC)
AD16-16(PCI)E
AD16-16U(PCI)EH
ADA16-32/2(CB)F
ADA16-8/2(LPCI)L
ADI12-16(PC)
DA12-4(PC)
DA12-4(PCI)
DA12-8(PCI)
DA12-8L(PC)
DA16-4(LPCI)L
PI-32B(PC)
PI-32L(PC)H
PI-32L(PCI)
PI-64L(PCI)H
PIO-120D(PC)
PIO-16/16B(LPCI)H
PIO-16/16B(PC)
PIO-16/16B(PCI)
PIO-16/16L(LPCI)H
PIO-16/16L(PC)V
PIO-16/16L(PCI)
PIO-16/16L(PCI)H
PIO-16/16RL(PC)
PIO-16/16RY(PCI)
PIO-16/16T(LPCI)H
PIO-16/16T(PC)H
PIO-24W(PM)
PIO-32/32B(PCI)H
PIO-32/32L(PC)
PIO-32/32L(PCI)
PIO-32/32L(PCI)H
PIO-32D(PM)
PIO-48D(PCI)
PIO-48W(PC)
PIO-64/64L(PCI)
PO-128L(PCI)
PO-64L(PC)
PO-64L(PCI)
RRY-16C(PCI)
RRY-32(PC)
RRY-32(PCI)
COM-1(LPCI)H
COM-2(PC)F
COM-2(PCI)
COM-2(PCI)H
COM-2(PM)
COM-2P(PCI)H
COM-2PD(PCI)
COM-4(PCI)H
COM-4PD(PCI)H
COM-8(PCI)H
GP-IB(CB)F
GP-IB(PC)
CNT24-4(PC)
CNT24-4(PCI)
CNT24-4D(PCI)
CNT32-4MT(LPCI)
SMC-4P(PCI)
API-PAC(W32)
ATP-16
ATP-8
ATSS-16
BUS-PAC(PC)E
DTP-3A
DTP-64(PC)
EPD-37
EPD-37A
FA-PAC(PC)H-5
PC-FDD25BH
PC-SDD500H
BUF(PC)E
PCA50J-1.5
PCA50PS-1.5P
Looking for ideal TRICONEX 3623 Tricon Manufacturer & supplier ? We have a wide selection at great prices to help you get creative. All the Digital Output Module 120 VDC are quality guaranteed. We are China Origin Factory of A Stuck-on Condition. If you have any question, please feel free to contact us.
Product Categories : TRICONEX INVENSYS Cards