TRICONEX 3511 Pulse Input Module, Differential, AC Coupled, TMR TRICONEX INVENSYS Cards Analog Input Module CPU PARTS Programmable PLC Communicate MODULES Robots DCS.The expansion chassis are used locally to increase the number of I/O Modules in the Tricon PLC system. Each expansion chassis is connected to the main chassis via three RS-485 communication links (one for each of the three I/O legs). If communications modules are installed, three separate RS-485 links are required for the three communications buses. The maximum length of the RS-485 cables is 100 feet. The Tricon PLC expansion chassis has the same type of power supplies as the main chassis, and the same dual and redundant power bus arrangement. Each expansion chassis can support I/O modules, but only the first expansion chassis can support communications modules.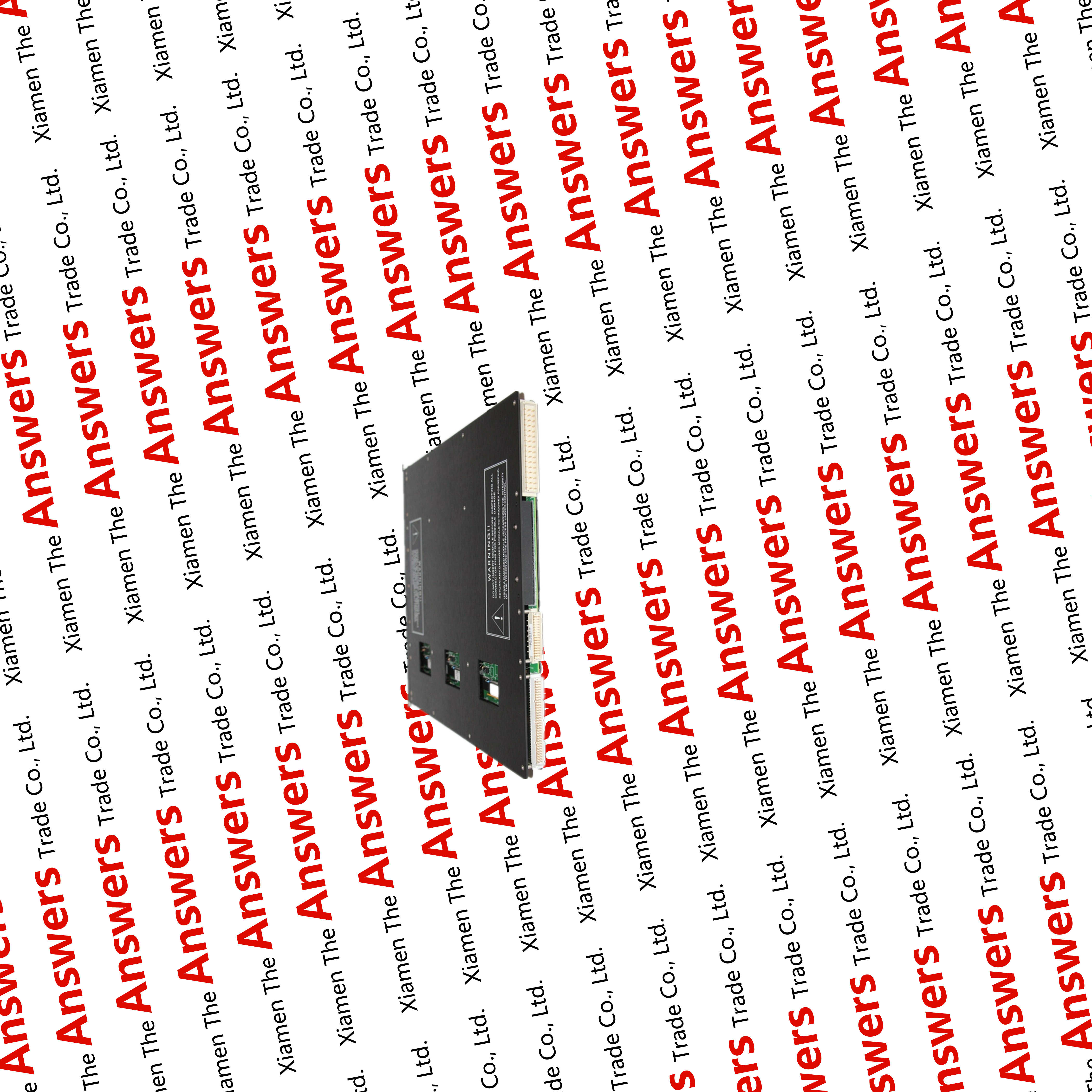 CONTEC PIO-48D(PCI) No.7145A
CONTEC PIO-96W(PC) 96 CH
CONTEC PO-64L(PC) 64
CONTEC SMC-2P(PCI) No.7157A
FA-PAC(PC)M11RF
BXM630 (PCI) CP300
SH-8008 8-PORT 5 VDC
PCL-818L REV.A4
PI-32L(PC)H
PO-32L(PC)V
ROM-DISK(98)H
S-RAM(98)
YAMAHA-YDM6420 PC BOARD
AD12-16FH(PC)
DIO-32/32L(PC)
SIO-4S[98]R
P20-16/16B(PC)H
ROM-DISK(98)H
S-RAM(98)
CBUS(98)
AD12-16(98)EH
AD12-16A(98)
AD12-16S(98)
AD12-16S(98)H
AD12-16T(98)H
AD12-16TA(98)H
AD12-32F(98)
AD12-32F(98)H
AD12-8R(98)
AD12-8RT(98)H
AD12-8T(98)
AD12-8T(98)H
AD16-16(98)EH
AD16-4(98)
ADA12-8/2(98)H
ADI12-4C(98)
ADI12-8C(98)
ADI12-8CL(98)
DA12-2T(98)
DA12-4(98)
DA12-4C(98)
DA12-4T(98)
DA12-8(98)
DAI12-4C(98)
DAI12-8C(98)
ACO/DCO-8(98)
PI-32(98)
PI-32(98)E
PI-32(98)H
PI-32B(98)
PI-32B(98)H
PI-32T(98)
PI-48(98)
PI-48B(98)
PI-48T(98)
PI-64(98)E
PI-64T(98)E
PI-96T(98)K
PIO-16/16(98)
PIO-16/16(98)E
PIO-16/16(98)E-F
PIO-16/16(98)H
PIO-16/16B(98)E
PIO-16/16T(98)
PIO-16/16T(98)E
PIO-16/16TB(98)E
PIO-24/24(98)
PIO-24/24A(98)
PIO-24/24B(98)
PIO-24/24T(98)
PIO-24/24TB(98)
PIO-32/32(98)E
PIO-32/32(98)E-F
PIO-32/32(98)K
PIO-32/32T(98)E
PIO-48W(9N)
PIO-96W(98)K
Looking for ideal TRICONEX 3511 Tricon Manufacturer & supplier ? We have a wide selection at great prices to help you get creative. All the Pulse Input Module are quality guaranteed. We are China Origin Factory of Differential AC Coupled TMR. If you have any question, please feel free to contact us.
Product Categories : TRICONEX INVENSYS Cards