Simatic S5 Programmable 6AV3010-1EL00 TD10 Text Display Simatic S5 Programmable Controller CPU PARTS Controller Simatic S5 Controller Plc Siemens Simatic S5 Cpu Simatic S5.CENTRAL PROCESSING UNIT (CPU) The CPU consists of a single-chip microcomputer and performs the following functions: -Program processing -Scanning of inputs and outputs (coils) -Driving of outputs -Programming of the memory submodule (EEPROM only) -Servicing the serial port when a programmer is connected .
Simatic S5 HMI 6AV3010-1EL00
Simatic S5 HMI 6AV3010-1EL00
Simatic S5 HMI 6AV3010-1EL00
Simatic S5 HMI 6AV3010-1EL00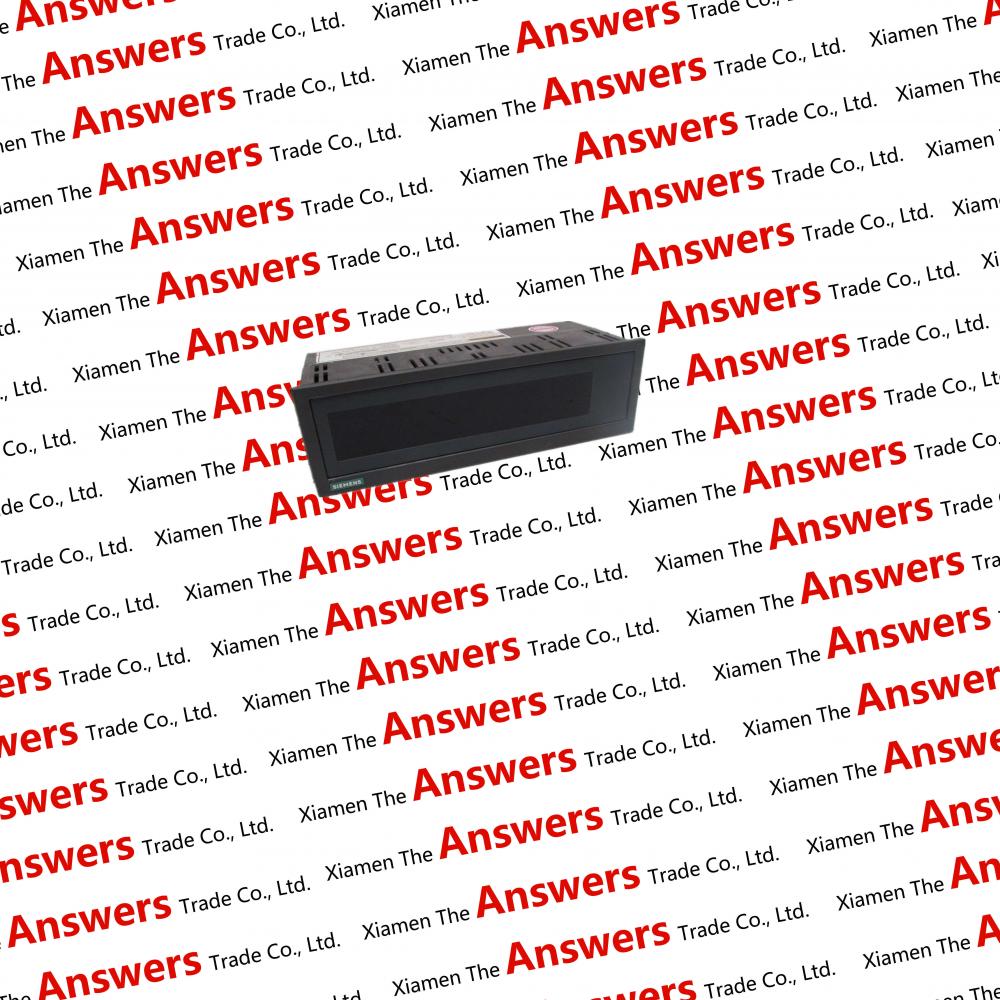 6ES312-5CA22
6ES5314-3UA11
6ES5315-8MA11
6ES5316-8MA12
6ES5318-3UA11
6ES5318-8MA12
6ES5318-8MB11
6ES5318-8MB12
6ES5318-8MB13
6ES5340-3KB11
6ES5340-3KA21
6ES5340-3KB21
6ES5340-3KB31
6ES5340-3KB42
6ES5350-3KA41
6ES5355-3UA11
6ES5370-0AA41
6ES5371-0AA51
6ES5373-0AA21
6ES5373-0AA41
6ES5373-0AA61
6ES5373-1AA41
6ES5373-1AA61
6ES5373-1AA81
6ES5374-1FH21
6ES5374-1KH21
6ES5374-2AH21
6ES5374-2FJ21
6ES5374-2KG21
6ES5374-2KH21
6ES5375-0LA15
6ES5375-0LA21
6ES5375-0LA41
6ES5375-0LA61
6ES5375-0LA71
6ES5375-0LB11
6ES5375-0LB21
6ES5375-0LC11
6ES5375-0LC21
6ES5375-0LC31
6ES5375-0LC41
6ES5375-0LD11
6ES5375-0LD21
6ES5375-0LD31
6ES5375-1LA15
6ES5375-1LA21
6ES5375-1LA41
6ES5375-1LA71
6ES5375-8LC21
6ES5376-0AA11
6ES5376-0AA21
6ES5376-1AA11
6ES5376-1AA21
6ES5376-1AA31
6ES5377-0AA11
6ES5377-0AA21
6ES5377-0AA31
6ES5377-0AA32
6ES5377-0AA41
6ES5377-0AB21
6ES5377-0AB31
6ES5377-0AB41
6ES5377-0BA31
6ES5380-7AA11
6ES5380-7AA12
6ES5382-0AA31
Looking for ideal Simatic S5 HMI 6AV3010-1EL00 Manufacturer & supplier ? We have a wide selection at great prices to help you get creative. All the TD10 Text Display are quality guaranteed. We are China Origin Factory of OPERATOR PANEL SIEMENS. If you have any question, please feel free to contact us.
Product Categories : SIEMENS Parts > Simatic S5 Programmable Controller