Simatic S5 Programmable 6ES5090-8MA01 S5-90U Compact Controller CPU PARTS Controller Simatic S5 Controller Plc Siemens Simatic S5 Cpu Simatic S5.• Hardware Description (Chapters 1, 2, and 3) These chapters describe the controllers: how they fit into the SIMATIC® S5 family of programmable controllers, how they function, and how you install them. • Start-Up Information (Chapters 4, 5, and 6) These chapters summarize the information you need to start up your Programmable Controller. • The Programming Language of the Programmable Controllers (Chapters 7, 8, and 9) These chapters describe the structure, operations, and structuring aids of the STEP® 5 programming language. • Functions of the Programmable Controllers (Chapters 10, 11, 12, 13, and 14) Each of these chapters contains a complete description of a particular function, from wiring to programming. Subjects include analog value processing, counter and interrupt inputs, integral clock, and the programmable controller as a SINEC® L1 slave.
Simatic S5-090/095/100 6ES5090-8MA01
Simatic S5-090/095/100 6ES5090-8MA01
Simatic S5-090/095/100 6ES5090-8MA01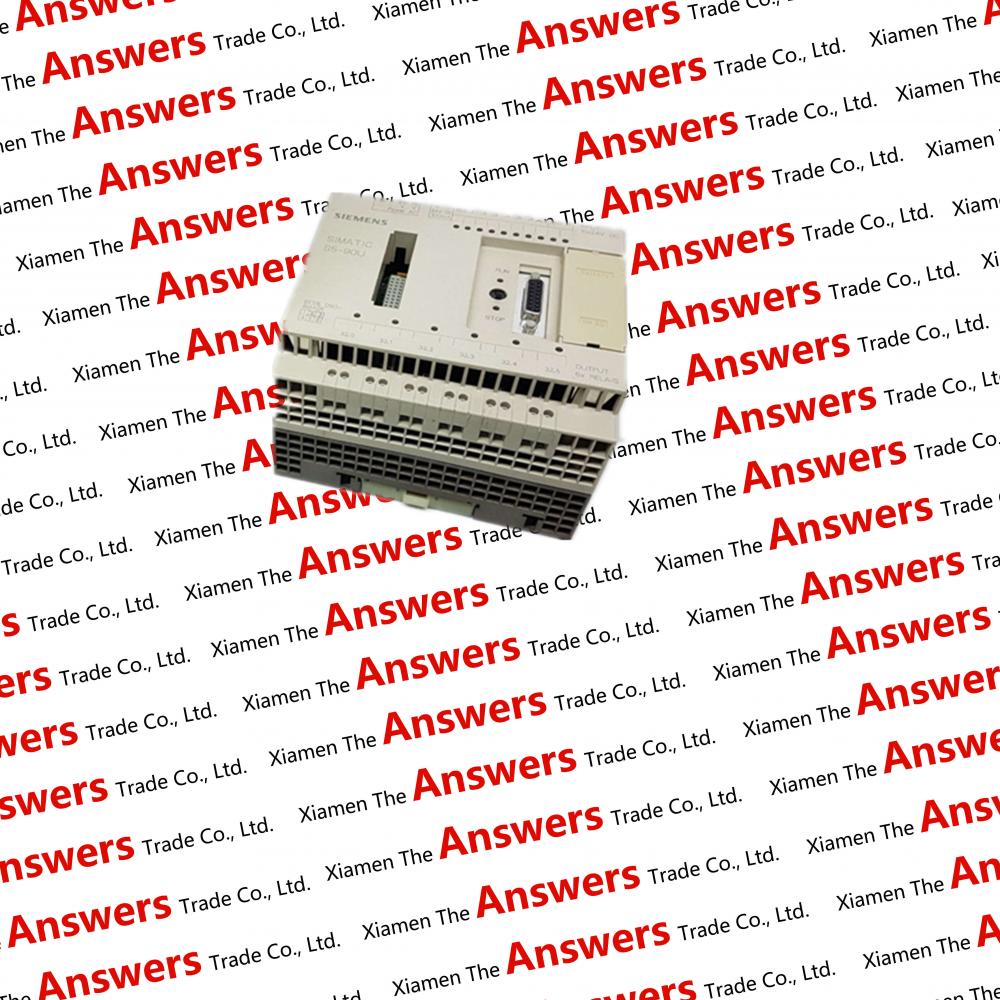 6ES5242-1AA13
6ES5242-1AA32
6ES5243-1AA12
6ES5243-1AB11
6ES5246-4UA11
6ES5246-4UA31
6ES5247-4UA31
6ES5251-1AA11
6ES5254-4UA21
6ES5254-4UB21
6ES5255-3AA11
6ES5256-3AA11
6ES5256-3AA21
6ES5262-8MA12
6ES5263-8MA13
6ES5265-8MA01
6ES5266-8MA11
6ES5267-8MA11
6ES5281-4UB12
6ES5300-3AB11
6ES5300-5CA11
6ES5301-3AB13
6ES5301-5CA12
6ES5302-3KA11
6ES5304-3UA11
6ES5304-3UB11
6ES5305-7LA11
6ES5305-7LB11
6ES306-7LA11
6ES5308-3UA12
6ES5308-3UB11
6ES5308-3UC11
6ES5310-3AB11
6ES5312-3AB11
6ES5312-3AB12
6ES5312-5AA12
6ES5312-5AA31
6ES5312-5CA11
6ES5312-5CA12
6ES5312-5CA21
6ES312-5CA22
6ES5314-3UA11
6ES5315-8MA11
6ES5316-8MA12
6ES5318-3UA11
6ES5318-8MA12
6ES5318-8MB11
6ES5318-8MB12
6ES5318-8MB13
6ES5340-3KB11
6ES5340-3KA21
6ES5340-3KB21
6ES5340-3KB31
6ES5340-3KB42
6ES5350-3KA41
6ES5355-3UA11
6ES5370-0AA41
6ES5371-0AA51
6ES5373-0AA21
6ES5373-0AA41
6ES5373-0AA61
6ES5373-1AA41
6ES5373-1AA61
6ES5373-1AA81
6ES5374-1FH21
6ES5374-1KH21
6ES5374-2AH21
6ES5374-2FJ21
6ES5374-2KG21
6ES5374-2KH21
6ES5375-0LA15
6ES5375-0LA21

Looking for ideal Simatic S5-090/095/100 6ES5090-8MA01 Manufacturer & supplier ? We have a wide selection at great prices to help you get creative. All the S5 90U Compact are quality guaranteed. We are China Origin Factory of Siemens Programmable Controller. If you have any question, please feel free to contact us.
Product Categories : SIEMENS Parts > Simatic S5 Programmable Controller