Siemens Teleperm Programmable Controller 6DS1104-8AA Clock Pulse Gen Module CPU PARTS Programmable PLC Communicate MODULES CENTRAL PROCESSING MODUL FOR AS 235 AND AS 235 K Robots DCS.The PLC system draws its power from a 24 VDC or 230 VAC power supply. On startup (after power is returned or after a reset) the application is always loaded from buffered CPU Memory Module. The FM456-4 configuration is backed up on a Flash ROM Memory Card. The lithium cell in the PS buffers the date and time-of-day as well as data on the CPU`s memory module. In order to resume with the last states and selected steps free of surge after a voltage drop and when power is returned, we recommend a redundant supply in the central PLC area. Even after load power loss, including the supply of DP stations and/or TM I/O units, the buffered PLC can communicate with the OS, generate process control failure messages and specifically apply configured failure and resume strategies.
6DS1104-8AA Clock Pulse Gen Module
6DS1104-8AA Clock Pulse Gen Module
6DS1104-8AA Clock Pulse Gen Module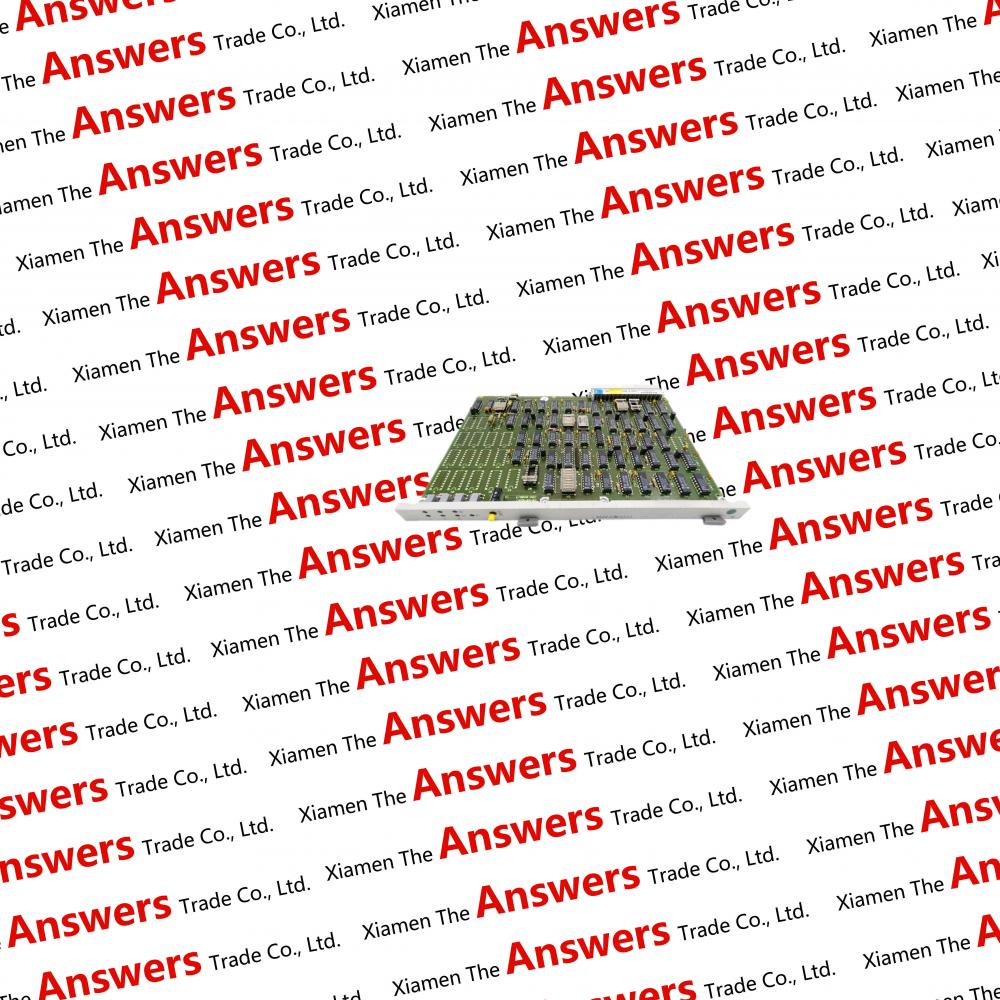 6ES5456-4UA11
6ES5456-4UA12
6ES5456-7LA11
6ES5457-3AA11
6ES5458-4UA12
6ES5458-4UA13
6ES5458-4UC11
6ES5458-7LA11
6ES5458-7LB11
6ES5460-4UA12
6ES5460-4UA13
6ES5460-5AA31
6ES5460-7LA11
6ES5460-7LA12
6ES5460-7LA13
6ES5461-8MA11
6ES5463-4UB12
6ES5464-8MA11
6ES5464-8MA21
6ES5464-8MC11
6ES5464-8MD11
6ES5464-8ME11
6ES5464-8MF21
6ES5465-3AA13
6ES5465-4UA12
6ES5465-4UA13
6ES5465-7LA11
6ES5465-7LA12
6ES5465-7LA13
6ES5466-3LA11
6ES5466-8MC11

6ES5095-8MA04
6ES5095-8MC01
6ES5102-8MA02
6ES5103-8MA03
6ES5242-1AA12
6ES5242-1AA13
6ES5242-1AA41
6ES5254-4UB21
6ES5265-8MA01
6ES5267-8MA11
6ES5300-5CA11
6ES5306-7LA11
6ES5308-3UA12
6ES5308-3UB11
6ES5316-8MA12
6ES5377-0AA32
6ES5380-7AA11
6ES5380-8MA11
6ES5400-7AA13
6ES5405-7AB21
6ES5410-7AA11
6ES5415-7AB21
6ES5420-4UA11
6ES5420-4UA12
6ES5420-4UA14
6ES5421-8MA11
6ES5421-8MA12
6ES5422-8MA11
6ES5430-4UA11
6ES5430-4UA12
6ES5430-4UA13
6ES5430-4UA14
6ES5430-7LA12
6ES5431-4UA11
6ES5431-8MA11
6ES5433-7LA11
6ES5440-8MA12
6ES5441-4UA12
6ES5441-8MA11
6ES5445-3AA12
6ES5451-4UA11
6ES5451-4UA12
6ES5451-7LA11
6ES5451-8MA11
6ES5453-4UA11
6ES5453-4UA12
6ES5454-4UA11
6ES5460-4UA12
6ES5460-7LA12
6ES5464-8MC11
6ES5465-7LA13
6ES5470-4UA12
6ES5470-4UB12
6ES5470-4UB13
6ES5482-8MA12
6ES5524-3UA13
6ES5525-3UA21
6ES5530-3LA12
6ES5581-0EC12
6ES5700-8MA11
6ES5711-0AJ00
6ES5900-7AB11
6ES5910-0AA21
6ES5910-0AA31
6ES5921-3UA12
6ES5922-3UA11
6ES5923-3UA11
6ES5927-3SA11
6ES5928-3UA11
6ES5928-3UA12
6ES5928-3UB11
6ES5928-3UB12
6ES5930-7AA11
6ES5930-7AA31
6ES5942-7UA12
6ES5942-7UA13
6ES5943-7UA22
6ES5943-7UB21
6ES5946-3UA11
6ES5951-7LD21
6ES5951-7NB12
6ES5955-3LC12
6ES5955-3LC13
6ES5955-3LC14
6ES555-3NC13
86ES5958-4UA11
IBSS DCB-T
IBSS5DSC11-T
BS S5/SL-LB-B
6ES5605-0RU11 6 pcs
6ES5951-7LB13
6ES541-7UA13

Looking for ideal Siemens Teleperm 6DS1104-8AA Manufacturer & supplier ? We have a wide selection at great prices to help you get creative. All the Clock Pulse Gen Module are quality guaranteed. We are China Origin Factory of CENTRAL PROCESSING MODUL FOR AS 235 AND AS 235 K. If you have any question, please feel free to contact us.
Product Categories : SIEMENS Parts > SIEMENS Teleperm Programmable Controller