Siemens Teleperm Programmable Controller 6DS1102-8AB High Processor ARITHM Module CPU PARTS Programmable PLC Communicate CPU Module AS 220/OS 250 ARITHMETIC UNIT H MODULES Robots DCS.The setup program of the included software installs the block library automatically. Installation is menu controlled. Call the setup program with the usual Windows 95 standard procedure for software installation. Setup installs the basic blocks for the PLC in the PCS 7 Basis Blocks library of the SIMATIC S7 catalog. If setup detects an existing installation on the system, a corresponding prompt pops up, offering you the following choices: • Abort installation (in order to uninstall the old software version under Windows95 and the restart installation) or • Continue installation and overwrite the old version with the new one. Considering clean software maintenance, you should uninstall an existing old version before you install the new one. To simply overwrite an old version and then to uninstall it bears the risk that some components of the old installation might not be deleted.
6DS1102-8AB High Processor ARITHM Module
6DS1102-8AB High Processor ARITHM Module
6DS1102-8AB High Processor ARITHM Module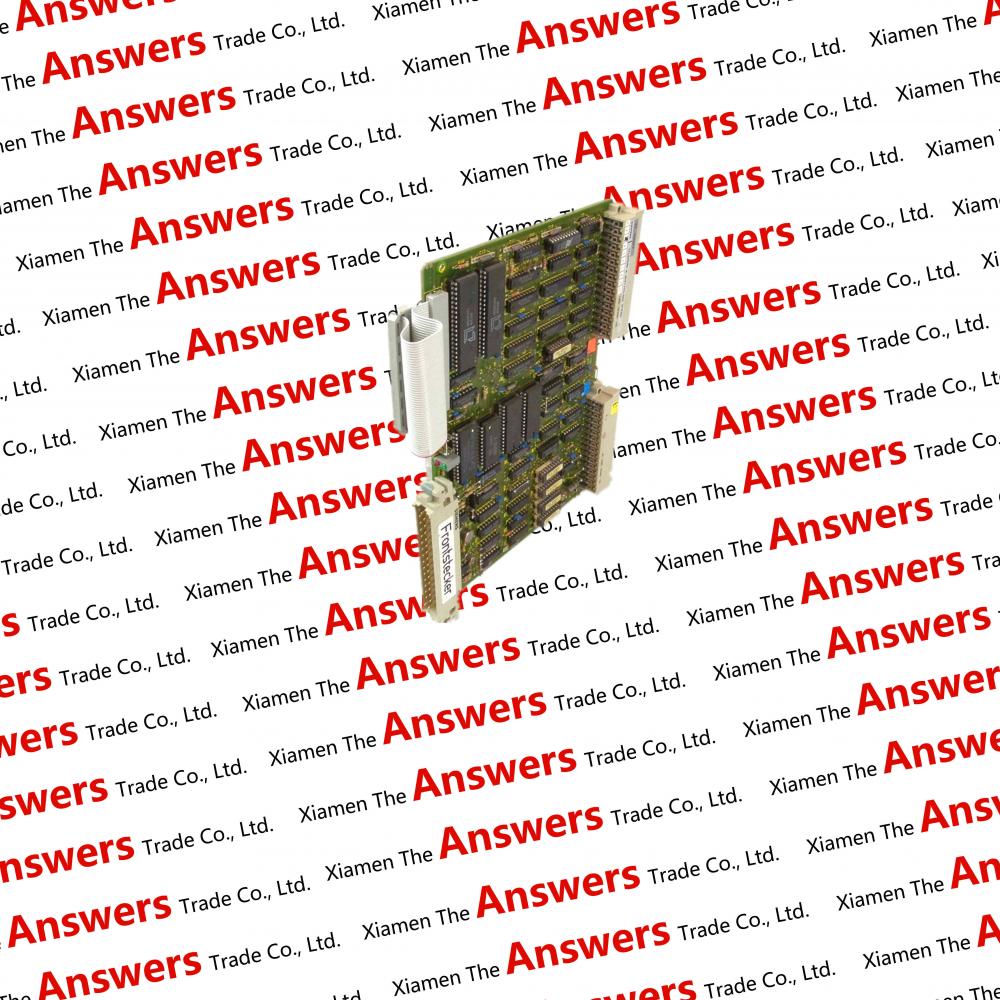 6ES5254-4UB21
6ES5265-8MA01
6ES5267-8MA11
6ES5300-5CA11
6ES5306-7LA11
6ES5308-3UA12
6ES5308-3UB11
6ES5316-8MA12
6ES5377-0AA32
6ES5380-7AA11
6ES5380-8MA11
6ES5400-7AA13
6ES5405-7AB21
6ES5410-7AA11
6ES5415-7AB21
6ES5420-4UA11
6ES5420-4UA12
6ES5420-4UA14
6ES5421-8MA11
6ES5421-8MA12
6ES5422-8MA11
6ES5430-4UA11
6ES5430-4UA12
6ES5430-4UA13
6ES5430-4UA14
6ES5430-7LA12
6ES5431-4UA11
6ES5431-8MA11
6ES5433-7LA11
6ES5440-8MA12
6ES5441-4UA12
6ES5441-8MA11
6ES5445-3AA12
6ES5451-4UA11
6ES5451-4UA12
6ES5451-7LA11
6ES5451-8MA11
6ES5453-4UA11
6ES5453-4UA12
6ES5454-4UA11
6ES5460-4UA12
6ES5460-7LA12
6ES5464-8MC11
6ES5465-7LA13
6ES5470-4UA12
6ES5470-4UB12
6ES5470-4UB13
6ES5482-8MA12
6ES5524-3UA13
6ES5525-3UA21
6ES5530-3LA12
6ES5581-0EC12
6ES5700-8MA11
6ES5711-0AJ00
6ES5900-7AB11
6ES5910-0AA21
6ES5910-0AA31
6ES5921-3UA12
6ES5922-3UA11
6ES5923-3UA11
6ES5927-3SA11
6ES5928-3UA11
6ES5928-3UA12
6ES5928-3UB11
6ES5928-3UB12
6ES5930-7AA11
6ES5930-7AA31
6ES5942-7UA12
6ES5942-7UA13
6ES5943-7UA22
6ES5943-7UB21
6ES5946-3UA11
6ES5951-7LD21
6ES5951-7NB12
6ES5955-3LC12
6ES5955-3LC13
6ES5955-3LC14
6ES555-3NC13
86ES5958-4UA11
IBSS DCB-T
IBSS5DSC11-T
BS S5/SL-LB-B
6ES5605-0RU11 6 pcs
6ES5951-7LB13
6ES541-7UA13
6ES5942-7UA12
6ES5 420-7LA11
6ES5 441-7LA11
6ES5 430-7LA12
6ES5955-3LF12
6ES5Simatic S5 PS 3A
6ES5525-3UA21
6ES5942-7UA12

Looking for ideal 6DS1102-8AB CPU MODULE A H Manufacturer & supplier ? We have a wide selection at great prices to help you get creative. All the High Processor ARITHM Module are quality guaranteed. We are China Origin Factory of S 220/OS 250 ARITHMETIC UNIT. If you have any question, please feel free to contact us.
Product Categories : SIEMENS Parts > SIEMENS Teleperm Programmable Controller