Siemens Teleperm Programmable Controller 6DS1101-8AB Low Processor ARITHM Module CPU PARTS Programmable PLC Communicate MODULES Robots DCS.Software operating requirements are: • Windows NT operating system • Programming device or PC with – 80486 CPU (or higher) and – RAM memory • Color monitor, keyboard and mouse, supported by Microsoft Windows NT • STEP 7 Basic software • Free space 4 Mbytes on hard disk drive • At least 1 MB space on drive C: for Setup (Setup files are deleted after installation).
6DS1101-8AB Low Processor ARITHM Module
6DS1101-8AB Low Processor ARITHM Module
6DS1101-8AB Low Processor ARITHM Module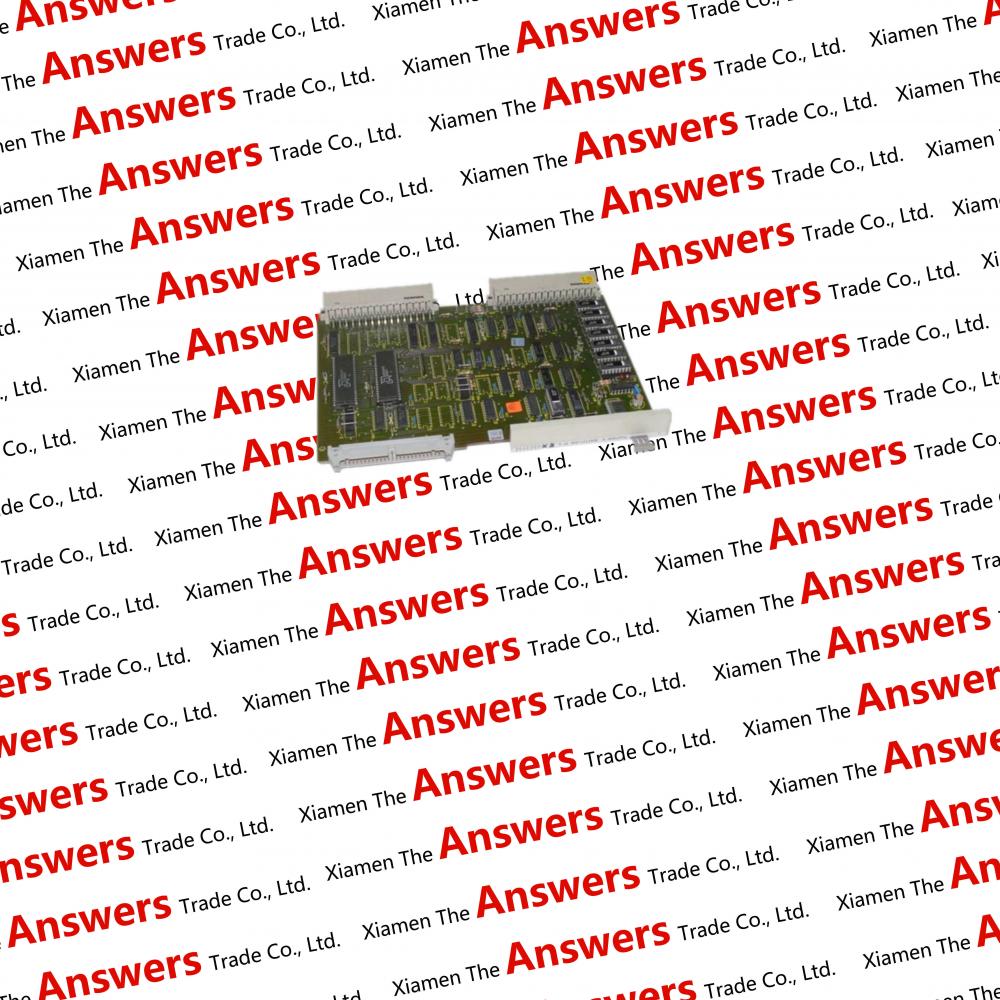 6ES5450-8MD11
6ES5451-2BA11
6ES5451-3AA11
6ES5451-4UA11
6ES5451-4UA12
6ES5451-4UA13
6ES5451-4UA14
6ES5451-5AA13
6ES5451-7LA11
6ES5451-7LA12
6ES5451-7LA21
6ES5451-8MA11
6ES5451-8MD11
6ES5451-8MR12
6ES5452-8MR11
6ES5453-4UA12
6ES5453-8MA11
6ES5453-8MC11
6ES5454-4UA11
6ES5454-4UA12
6ES5454-4UA13
6ES5454-4UA14
6ES5454-7LA11
6ES5454-7LA12
6ES5454-7LB11
6ES5456-4UA11
6ES5456-4UA12
6ES5456-7LA11
6ES5457-3AA11
6ES5458-4UA12
6ES5458-4UA13
6ES5458-4UC11
6ES5458-7LA11
6ES5458-7LB11
6ES5460-4UA12
6ES5460-4UA13
6ES5460-5AA31
6ES5460-7LA11
6ES5460-7LA12
6ES5460-7LA13
6ES5461-8MA11
6ES5463-4UB12
6ES5464-8MA11
6ES5464-8MA21
6ES5464-8MC11
6ES5464-8MD11
6ES5464-8ME11
6ES5464-8MF21
6ES5465-3AA13
6ES5465-4UA12
6ES5465-4UA13
6ES5465-7LA11
6ES5465-7LA12
6ES5465-7LA13
6ES5466-3LA11
6ES5466-8MC11

6ES5095-8MA04
6ES5095-8MC01
6ES5102-8MA02
6ES5103-8MA03
6ES5242-1AA12
6ES5242-1AA13
6ES5242-1AA41

Looking for ideal Siemens Teleperm M/ME 6DS1101-8AB Manufacturer & supplier ? We have a wide selection at great prices to help you get creative. All the Siemens Low Processor are quality guaranteed. We are China Origin Factory of Teleperm ARITHM Modules. If you have any question, please feel free to contact us.
Product Categories : SIEMENS Parts > SIEMENS Teleperm Programmable Controller