6DD1681-0BD1 SE13.1 Termination Module SIMADYN D ENTREES/SORTIES ANALOG. SE13.1 COMPENSATION PASSIVE.SIEMENS Simadyn Controller Mitsubishi PLC Programming Software Siemens PLC Programming Software Siemens Control System CPU PARTS Programmable PLC Communicate MODULES Robots DCS 6DD1660-0BD0 CS22 Slave module SIMADYN D CARTE DE COMMUNICATION CS22 COUPLAGE CHASSIS FO ESCLAVE.6DD1681-0BD1 SE13.1 Termination Module SIMADYN D ENTREES/SORTIES ANALOG. SE13.1 COMPENSATION PASSIVE
Product Details:

Description:




6DD1681-0AJ1 SU 12 Converter SIMATIC TDC SIMATIC TDC, convertisseur SU12 10 pôles 10 bornes enfichables à vis connecteur 10 pôle










Model Number:

6DD1681-0BD1




Manufacturer(s) :

SIEMENS

Product Type:

SE13.1 Termination Module




Warranty:

1 Year

Plance of Origin:

Made in Germany

Estimated Shipping Size:

Dimensions: 11" x 3" x 7" (28 cm x 8 cm x 18 cm)

Weight: 1 lbs 2 oz (1.36 kg)
CPU modules For SIMADYN D, general open-loop and closed-loop control tasks are executed on high-performance 32 and 64-bit CPU modules with RISC processors. Both CPU modules offer a slot for Flash program memory modules MS5, MS51, MS52 (supplementary components) Buffer memory modules • The buffer memory modules provide a memory via which several CPU modules can exchange data with one another.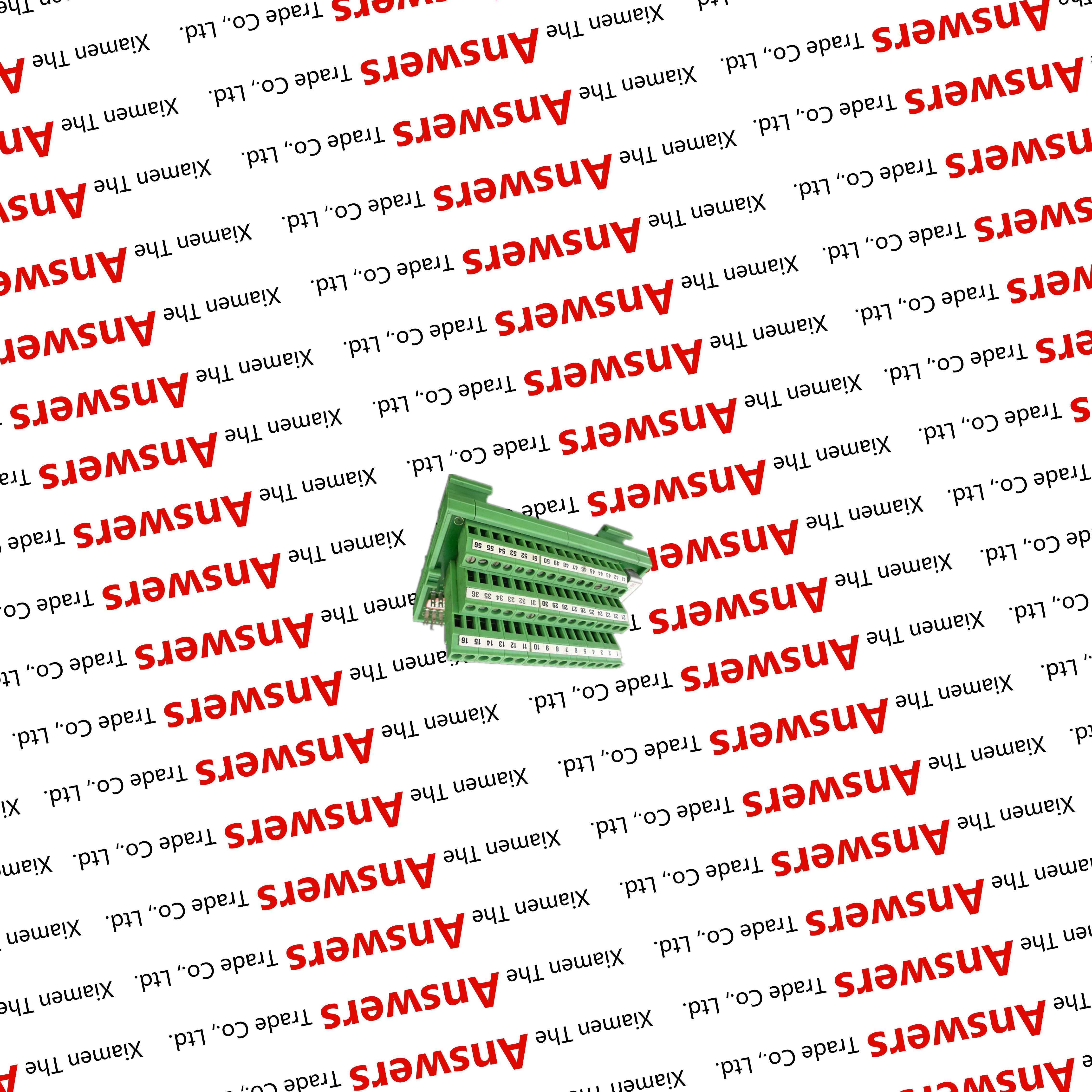 6ES5998-5SF21
6ES5998-5SF31
6ES5998-5SF51
6ES5848-6TC01
6ES5848-6TC01-0KL1
6ES5895-5SF11
6ES5895-5SF21
6ES5895-5SF31
6ES5895-5SF51
6ES5895-5SF11-0KL1
6ES5895-5SF21-0KL1
6ES5895-5SF31-0KL1
6ES5895-5SF51-0KL1
6ES5703-1BF00
6ES5 095-8MA03 S5-95U Mini PLC
6ES5 095-8MB02 S5-95U Mini PLC, with L2 port
6ES5 095-8MC02 S5-95U Mini PLC, with 2 ports
6ES5 100-8MA02 S5-100U CPU100
6ES5 102-8MA02 S5-100U CPU102
6ES5 103-8MA03 S5-100U CPU103
6ES5 262-8MB12 IP262 Closed-loop Control Module, S
6ES5 266-8MA11 IP266 Positioning Module
6ES5 316-8MA12 IM316 Interface Module for S5-100U/ET 100U
6ES5 318-8MA12 ET100U Interface Module
6ES5 385-8MB11 High Speed Counter Module, for S5-100U
6ES5 421-8MA11 Input Module, 24 VDC, 8 pts
6ES5 421-8MA12 Input Module, 24 VDC, 8 pts
6ES5 431-8MA11 Input Module, 24VDC, 8 pts
6ES5 433-8MA11 Input Module, DC, 8 pt
6ES5 440-8MA22 Output Module, 24 VDC 2A, 4 pts
6ES5 441-8MA11 Output Module, 24 VDC, 8 pts
6ES5 444-3AA11 Output Module, 24 VDC, 16 pts
6ES5 450-8MD11 Output Module
6ES5 451-8MA11 Output Module, 24 VDC, 8 pts
6ES5 454-7LB11 Simatic S5 -115U Output Module
6ES5 455-7LA11 Simatic S5-115U Output Module
39VIMCCNI
39VIMCCNK
39VIMCCNM
39VIMCCNP
39VIMCCNQ
39VIMCCNR
39VIMCCNS
39VIMCCNT
39VIMCCNU
39VIMCCNV
39VIMCCNW
39VIMCCNX
39VIMCCNY
39VIMCCNZ
353A4FNCNBN 353A4FNCNB4 353A4FNCNBW
353A4FNCXBN 353A4FNCXB4 353A4FNCXBW
353A4F1CNBN 353A4F1CNB4 353A4F1CNBW
353A4F1CXBN
Looking for ideal Siemens 6DD1681-0BD1 SIMADYN D Manufacturer & supplier ? We have a wide selection at great prices to help you get creative. All the SE13.1 Termination Module are quality guaranteed. We are China Origin Factory of ENTREES SORTIES ANALOG. If you have any question, please feel free to contact us.
Product Categories : SIEMENS Parts > SIEMENS Simadyn Controller