PACSystems RX7i Controller IC698ETM001 RX7i Standalone Ethernet Module 10/100.CPU PARTS The PACSystems* IC698ETM001 Ethernet Interface Module provides high performance Ethernet communications for the RX7i control system. The Ethernet Interface provides TCP/IP communications with other Ge Intelligent Platforms control systems, and host computers with software for Ethernet communications to GE Intelligent Platforms controllers. These communications use the SRTP and Ethernet Global Data (EDG) protocols over a four-layer TCP/IP (Internet) stack. Features ▪ Full programming and configuration services ▪ Periodic data exchange using Ethernet Global Data (EGD) ▪ EGD Commands to read and write controller and EGD exchange memory over the network. ▪ EGD Class 2 functionality (Commands) - acknowledged single command transfers (sometimes referred to as [datagrams") and Reliable Data Service (RDS) retry mechanism to make sure a command message gets through once and only once. ▪ TCP/IP communication services using SRTP ▪ SRTP Client (Channels) ▪ Modbus/TCP Server, supporting Modbus Conformance classes 0, 1, and 2. ▪ Modbus/TCP Client, supporting Modbus Conformance classes 0, 1, and Function Codes 15, 22, 23, and 24 for Conformance class 2. ▪ Comprehensive station management and diagnostic tools ▪ Extended connectivity with IEEE 802.3 CSMA/CD 10Mbps and 100Mbps Ethernet LAN ports. ▪ Two full-duplex 10BaseT/100BaseT/TX (RJ-45 Connector) ports with an internal network switch providing auto-negotiated network speed, duplex mode, and crossover detection. ▪ Direct connection to BaseT (twisted pair) network hub or repeater without an external transceiver. ▪ Redundant IP addressing, which allows a single IP address to be assigned to two Ethernet modules. The two modules are in two different controllers that are configured as a redundant system. The Redundant IP Address is configured in addition to the normal unique IP address of each interface. Only the Ethernet interface in the active unit can use the Redundant IP Address Programmable PLC Communicate MODULES Robots DCS.
IC698ETM001 RX7i Standalone Ethernet Module 10/100
IC698ETM001 RX7i Standalone Ethernet Module 10/100
IC698ETM001 RX7i Standalone Ethernet Module 10/100
IC698ETM001 RX7i Standalone Ethernet Module 10/100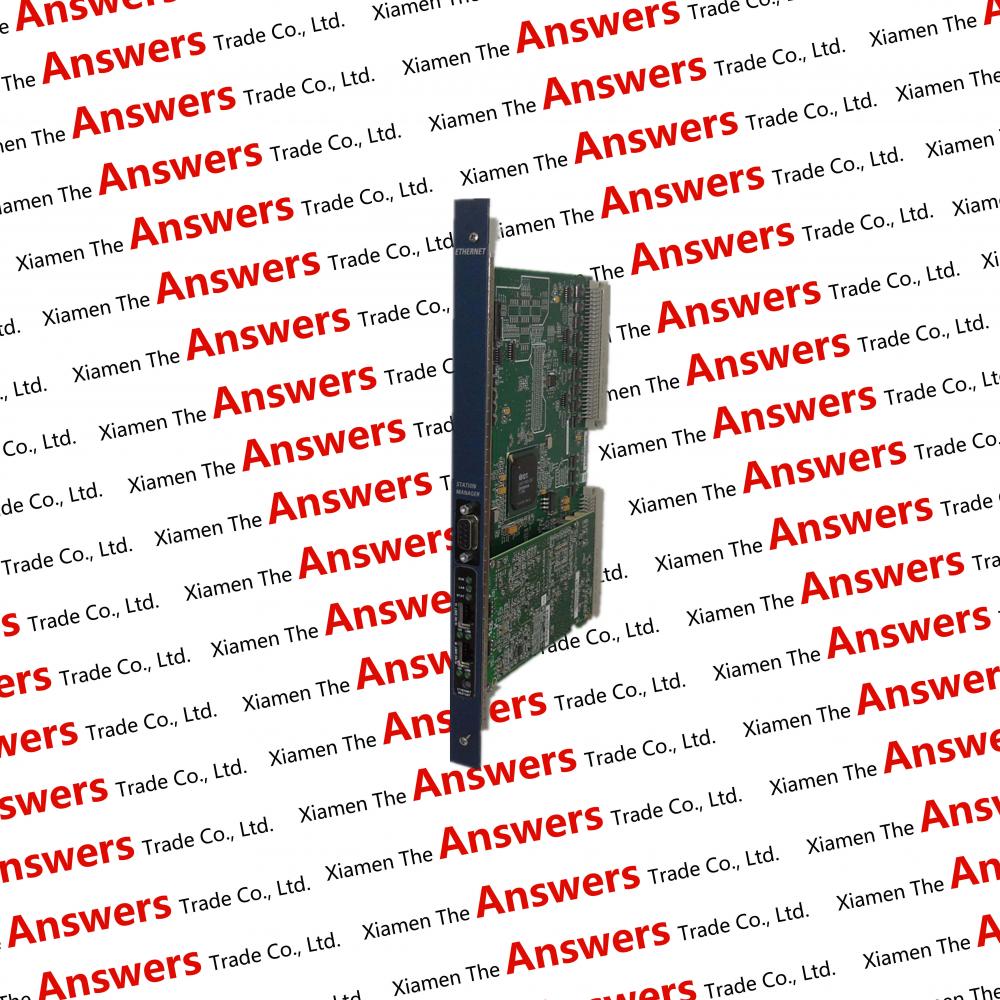 IC698ETM001
IC698ETM001CA
IC698PSA100
IC698PSA350
IC698PSD300
IC698RMX016
IC698RMX016CA
IC750CFL840RR
IC750CTR100RR
IC750CTR200RR
IC750LCD220RR
IC750LCD420RR
IC750LCD440RR
IC750VFD220RR
IC750VFD240RR
IC752BCL000
IC752BCL001
IC752BCL101
IC752BDT000RR
IC752BDT003RR
IC752BDT100
IC752BTS450RR
IC752BUU000
IC752CAB102
IC752CAB201
IC752CAB202
IC752CBT000RR
IC752CBT003RR
IC752CBT010RR
IC752CBT013RR
IC752CBT020RR
IC752CBT023RR
IC752CBT050RR
IC752CBT053RR
IC752CBT060RR
IC752CBT063RR
IC752CBT070RR
IC752CBT073RR
IC752CGE101
IC752CGE201
IC752CGE202
IC752CGE203
IC752CGE301
IC752CMI201
IC752CMO201
IC752COM201
IC752COM202
IC752CSI201
IC752CTD400RR
IC752CTD450RR
IC752DDZ000
IC752DEM000RR
IC752DEM001RR
IC752DFT000
IC752DPA060RR
IC752DPA062RR
IC752DPA260RR
IC752DPA262RR
IC752DPH000RR
IC752DPH003RR
IC752DPJ000RR
IC752DPJ003RR
IC752DPK000RR
IC752DSX000
IC752DSX000RR
IC752DVT240
IC752ECD400RR
IC752ECD450RR
IC752ECD500RR
Looking for ideal PACSystems RX7i IC698ETM001 Manufacturer & supplier ? We have a wide selection at great prices to help you get creative. All the RX7i Standalone Ethernet Module 10/100 are quality guaranteed. We are China Origin Factory of TCP/IP Internet Stack. If you have any question, please feel free to contact us.
Product Categories : General Electric Fanuc > PACSystems RX7i Controller