PACSystems RX7i Controller IC698CPE020 RX7i 700mhz CPU with Ethernet 10/100.CPU PARTS The RX7i CPUs are programmed and configured by the programming software to perform real time control of machines, processes, and material handling systems. The CPU communicates with I/O and smart option modules over a rack-mounted backplane using the VME64 Standard format. It communicates with the programmer and HMI devices via the embedded Ethernet ports or a serial port using SNP Slave protocol. CPE010: 300MHz Celeron microprocessor CPE020: 700MHz Pentium III microprocessor Features ▪ Contains 10 Mbytes of battery-backed user memory and 10 Mbytes of non-volatile flash user memory. ▪ Provides access to bulk memory via reference table %W. ▪ Configurable data and program memory. ▪ Programming in Ladder Diagram, C, Structured Text, and Function Block Diagram. ▪ Supports auto-located Symbolic Variables that can use any amount of user memory. ▪ Reference table sizes include 32Kbits for discrete %I and %Q and up to 32K words each for analog %AI and %AQ. ▪ Supports Series 90-70 discrete and analog I/O, communications, and other modules. For a list of modules supported, refer to the PACSystems RX7i Installation Manual, GFK-2223. ▪ Supports all VME modules supported by Series 90-70. ▪ Supports RX7i data monitoring over the web. Allows a combined total of up to 16 web server and FTP connections. ▪ Supports up to 512 program blocks. Maximum size for a block is 128KB. ▪ Test Edit mode allows you to easily test modifications to a running program. ▪ Bit-in-word referencing. ▪ Battery-backed calendar clock. ▪ In-system upgradeable firmware. ▪ Three isolated serial ports: an RS-485 serial port, an RS-232 serial port, and an RS-232 Ethernet station manager serial port Programmable PLC Communicate MODULES Robots DCS.
IC698CPE020 RX7i 700mhz CPU with Ethernet 10/100
IC698CPE020 RX7i 700mhz CPU with Ethernet 10/100
IC698CPE020 RX7i 700mhz CPU with Ethernet 10/100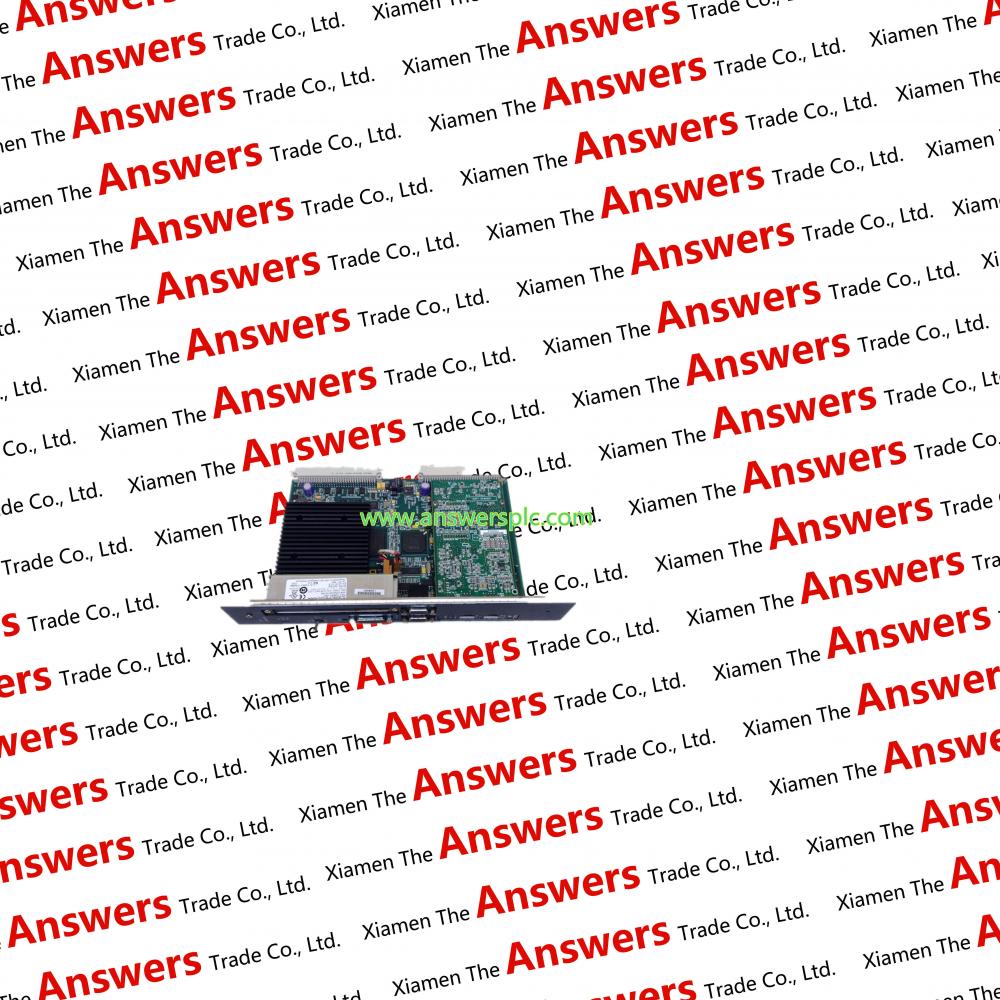 IC698CPE020
IC698CPE030
IC698CPE040
IC698CRE020
IC698CRE020CA
IC698CRE030
IC698CRE040
IC698ETM001
IC698ETM001CA
IC698PSA100
IC698PSA350
IC698PSD300
IC698RMX016
IC698RMX016CA
IC750CFL840RR
IC750CTR100RR
IC750CTR200RR
IC750LCD220RR
IC750LCD420RR
IC750LCD440RR
IC750VFD220RR
IC750VFD240RR
IC752BCL000
IC752BCL001
IC752BCL101
IC752BDT000RR
IC752BDT003RR
IC752BDT100
IC752BTS450RR
IC752BUU000
IC752CAB102
IC752CAB201
IC752CAB202
IC752CBT000RR
IC752CBT003RR
IC752CBT010RR
IC752CBT013RR
IC752CBT020RR
IC752CBT023RR
IC752CBT050RR
IC752CBT053RR
IC752CBT060RR
IC752CBT063RR
IC752CBT070RR
IC752CBT073RR
IC752CGE101
IC752CGE201
IC752CGE202
IC752CGE203
IC752CGE301
IC752CMI201
IC752CMO201
IC752COM201
IC752COM202
IC752CSI201
IC752CTD400RR
IC752CTD450RR
Looking for ideal PACSystems RX7i Controller IC698CPE020 Manufacturer & supplier ? We have a wide selection at great prices to help you get creative. All the RX7i 700mhz CPU are quality guaranteed. We are China Origin Factory of With Ethernet 10/100. If you have any question, please feel free to contact us.
Product Categories : General Electric Fanuc > PACSystems RX7i Controller