Modicon PC0984 Programmable Controller Modicon PLC PC-A984-130 Processor Module .ICMP (input compare) provides logic for verifying the correct operation of each step processed by a DRUM block. Errors detected by ICMP may be used to trigger additional error-correction logic or to shut down the system. ICMP and DRUM are synchronized through the use of a common step pointer register. As the pointer increments, ICMP moves through its data table in lock step with DRUM. As ICMP moves through each new step, it compares-bit for bit-the live input data to the expected status of each point in its data table.CPU PARTS Programmable PLC Communicate MODULES Robots DCS.
Modicon PLC PC-A984-130 Processor Module
Modicon PLC PC-A984-130 Processor Module
Modicon PLC PC-A984-130 Processor Module
Modicon PLC PC-A984-130 Processor Module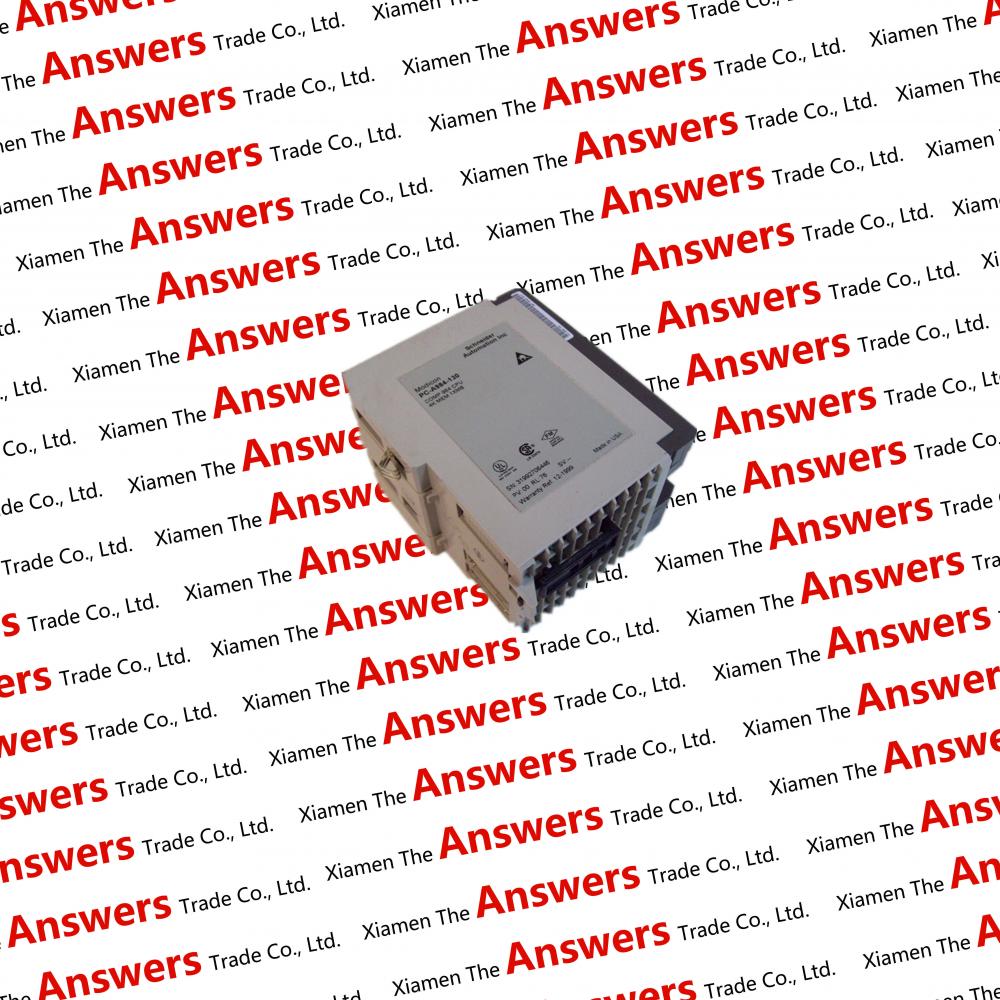 6ES5263-8MA13
6ES5265-8MA01
6ES5266-8MA11
6ES5267-8MA11
6ES5281-4UB12
6ES5300-3AB11
6ES5300-5CA11
6ES5301-3AB13
6ES5301-5CA12
6ES5302-3KA11
6ES5304-3UA11
6ES5304-3UB11
6ES5305-7LA11
6ES5305-7LB11
6ES306-7LA11
6ES5308-3UA12
6ES5308-3UB11
6ES5308-3UC11
6ES5310-3AB11
6ES5312-3AB11
6ES5312-3AB12
6ES5312-5AA12
6ES5312-5AA31
6ES5312-5CA11
6ES5312-5CA12
6ES5312-5CA21
6ES312-5CA22
6ES5314-3UA11
6ES5315-8MA11
6ES5316-8MA12
6ES5318-3UA11
6ES5318-8MA12
6ES5318-8MB11
6ES5318-8MB12
6ES5318-8MB13
6ES5340-3KB11
6ES5340-3KA21
6ES5340-3KB21
6ES5340-3KB31
6ES5340-3KB42
6ES5350-3KA41
6ES5355-3UA11
6ES5370-0AA41
6ES5371-0AA51
6ES5373-0AA21

Looking for ideal Modicon PC 0984 PC-A984-130 Manufacturer & supplier ? We have a wide selection at great prices to help you get creative. All the Modicon PLC Processor Module are quality guaranteed. We are China Origin Factory of AEG 4K MEMORY. If you have any question, please feel free to contact us.
Product Categories : Schneider Modicon > Modicon PC0984 Programmable Controller