Honeywell TDC 2000 PLC
621-9938RC
CPU PARTS
Programmable PLC
Communicate MODULES
Robots DCS
Redundant Serial I/O Module
Serial Controls Interfaces
,
Enhanced Diagnostics Module
,
Four Position Dip Switch
.The Serial I/O Module (SIOM), models 621-9938R controls the Serial I/O card file and interfaces with the model 621-9939 SLM in the processor card file. The model 621-9938R SIOM is used in redundant serial I/O configurations, but can be used in nonredundant applications. Serial I/O redundancy requires the model 621-9938R redundant Serial I/O Module (SIOM) in each serial I/O card file. This version of the SIOM has dual communication ports so that it can attach to the redundant serial I/O lines as shown in Figure 5-8. The optional model 621-9928R Serial Link Selector (SLS) is available to switch a communication link so that it is always connected to the active processor. This serial link would normally be used for the Loader/Terminal.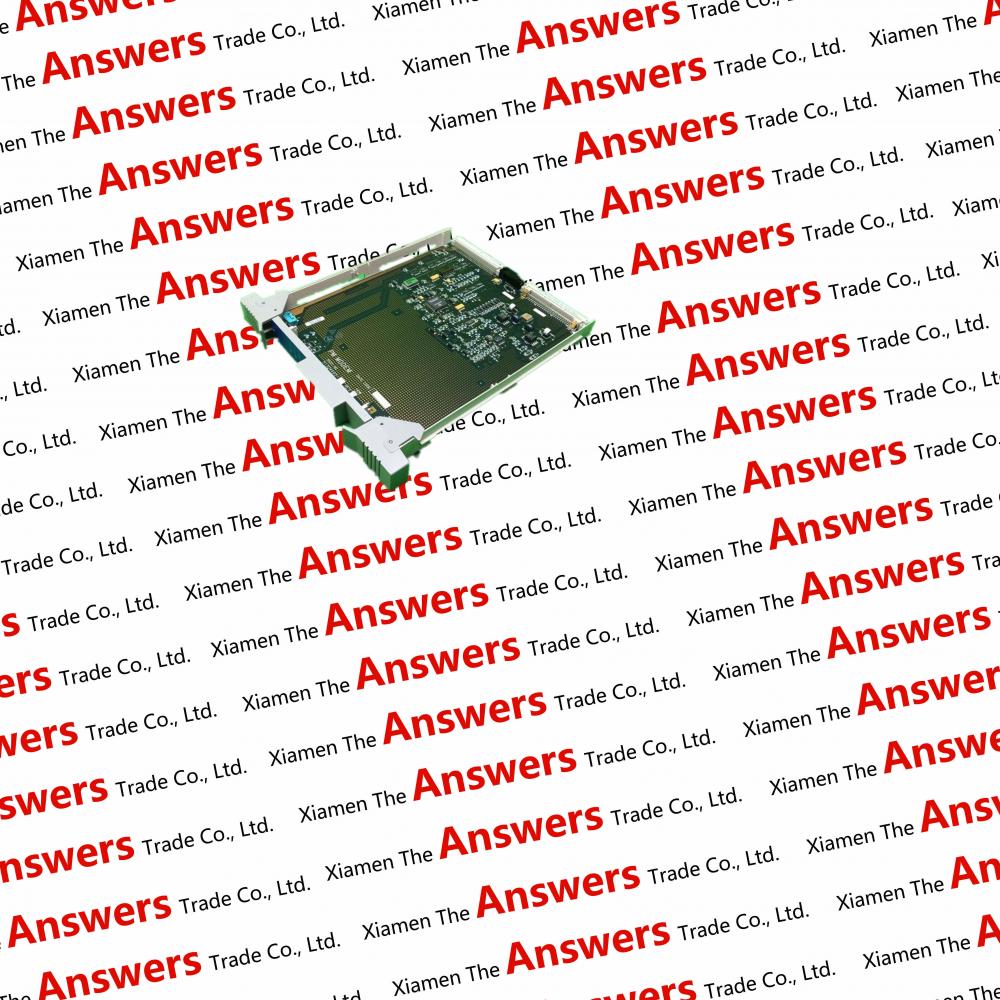 1756-A17K
1756-A4
1756-A4K
1756-A7
1756-A7K
1756-A7XT
1756-BA1
1756-BA2
1756-BATA
1756-BATM
1756-CFM
1756-CJC
1756-CN2
1756-CN2R
1756-CN2RK
1756-CN2RXT
1756-CNB
1756-CNBR
1756-CNBRK
1756-CP3
1756-CPR2
1756-CPR2D
1756-CPR2U
1756-DHRIO
1756-DNB
1756-EN2F
1756-EN2T
1756-EN2TK
1756-EN2TR
1756-EN2TRK
1756-EN2TRXT
1756-EN2TSC
1756-EN2TXT
1756-EN3TR
1756-ENBT
1756-ENBTK
1756-ESMCAPK
1756-ESMCAPXT
1756-ESMNRMK
1756-ESMNSE
1756-ESMNSEK
1756-EWEB
1756-HIST1G
1756-HIST2G
1756-HSC
1756-HYD02
1756-IA16
1756-IA16I
1756-IA16IK
1756-IA16K
1756-IA32
1756-IA8D
1756-IB16
1756-IB16D
1756-IB16DK
1756-IB16I
1756-IB16IF
1756-IB16IFK
1756-IB16ISOE
1756-IB16K
1756-IB32
1756-IB32K
1756-IC16
1756-IF16
1756-IF16H
1756-IF16K
1756-IF6CIS
1756-IF6I
1756-IF8
1756-IF8H
1756-IF8I
1756-IF8IH
1756-IF8IK
1756-IF8K
1756-IG16
1756-IH16I
1756-IH16ISOE
1756-IM16I
1756-IM16IK
1756-IN16
1756-IR12
1756-IR6I
1756-IRT8I
1756-IRT8IK
1756-IT16
1756-IT6I
1756-IT6I2
1756-IV16
1756-IV32
Looking for ideal Redundant Module 621-9938RC Manufacturer & supplier ? We have a wide selection at great prices to help you get creative. All the IO Card File are quality guaranteed. We are China Origin Factory of Serial Controls Interfaces. If you have any question, please feel free to contact us.
Product Categories : HONEYWELL Modules > Honeywell TDC 2000 PLC