General Electric
DS3800DMPC1F1E Mark IV Circuit Board
Programmable PLC
General Electric Water Pump
General Ac Electrical
General Electric Contactor
.
The GE Microprocessor Board DS3800DMPC1F1E features 1 programmable timer module (TPM). The GE Microprocessor Board DS3800DMPC1E1C also is populated with 1 34-pin ribbon cable, 1 50-pin ribbon cable, and 3 jumpers.
The jumpers on the GE Microprocessor Board DS3800DMPC1E1C have IDs that are prefixed with the letter J which is followed by a number. The IDs are J1, J2, and J3. The IDs are printed on the board and are adjacent to the jumpers. Use the jumpers to configure the board. The written instructions for installing the board include a description of the jumpers and what segment of the processing they configure. Each jumper has 2 positions you can choose from. One position is installing the jumper over pins 1 and 2. The other position is installing the jumper over pins 2 and 3. The jumper is a small plastic part that fits over the 2 pins and connects the 2 pins. A signal passes between the 2 pins that forces the board to process information in the configuration you selected.
The 34-pin and 50-pin ribbon cables are attached to the board and are not designed to be removed from the board. The 34-pin ribbon cable terminates in a 34-pin connector. The 50-pin ribbon cable terminates in a 50-pin connector. They are both 5-inches in length. They are designed to attach to connectors that are adjacent to the board when it is installed in the rack. Press the connector on the cable into the connector in the drive and make sure it is fully connected.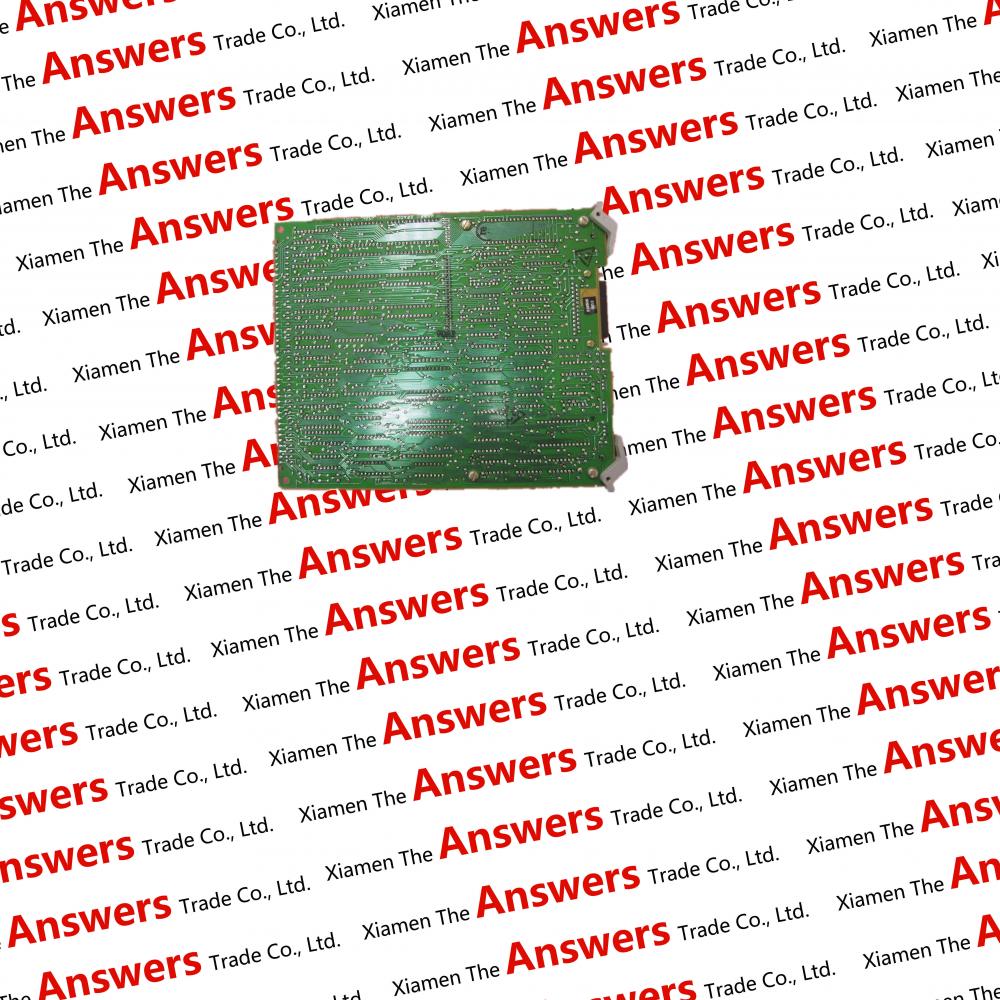 IC693CPU311Z
IC693CPU331X
IC693CPU350-CE
IC693CPU350-CG
IC693CPU351-DG
IC693MDL645D
IC693MDL940D
IC693MDR390C
IC693PWR321U
A16B-1210-0510-01
A20B-0003-0754/10F
A20B-0003-0775/12D
A20B-0007-0030/02A
A20B-0007-0040/04A
A20B-0007-0040/05A
A20B-0007-0330/06B
A14B-0061-B001 POWER
A20B-0007-0750/05B
A20B-0007-0750/06B
A20B-0008-0271/02A
A20B-0008-0271/03B
A20B-0008-0410/03B
A20B-0008-0410/06C
A20B-0008-0430/04A
A20B-0008-0461/03A
A20B-0008-0461/03B
A20B-0008-0470/04B
A20B-0008-0480/03A
A87L-0001-0015/03E
A87L-0001-0015/09F
HE693STP111E
HE693THM884M
IC693ALG390F
IC693CHS398F
IC693CHS398H
IC693CPU311W
IC693MDL645D
IC693MDL655G
IC693MDL740E
IC693MDL752F
IC693MDL752G
IC693MDL940D
IC693MDR390C
IC693PWR321S
IC693PWR321X
IC693PWR321R

Looking for ideal General Electric DS3800DMPC1F1E Manufacturer & supplier ? We have a wide selection at great prices to help you get creative. All the Mark IV Circuit Board are quality guaranteed. We are China Origin Factory of General Electric DS3800DMPC1F1E. If you have any question, please feel free to contact us.
Product Categories : General Electric Fanuc > General Electric