General Electric DS3800DLIA1E1E GE MARK IV PRINTED CIRCUIT BOARD Programmable PLC General Electric Water Pump General Ac Electrical General Electric Contactor.
The DS3800DLIA1E1E is a printed circuit board (PCB) from GE manufactured as part of the Speedtronic Mark IV series. The Mark IV was designed with distributed microprocessors that increased the mean time before an outage was caused by electronics failure. Redundant control shifts the demand to working chipsets when one board experiences an issue, thus giving the operator time to diagnose, repair and return to service the problematic card with no downtime to the system as a whole.
The DS3800DLIA1E1E is a load inverter auxiliary card with the following specs:
factory drilled for mounting options. The DS3800DLIA1E1E has one hole per corner, plus an additional hole drilled in each bottom corners.

three 70801 capacitors (yellow)

thirty metal film resistors (ceramic covered) of assorted values

ribbon cable connector (278A4702P5A)

eleven potentiometers, interspersed with four TP rings. These are located on the front edge. Each is labeled. Left to right on the board: Gain, Comp, TP ring, UV, TP ring, OVA, TP ring, VM SUPP, TP ring, IM, VDC, FCA, FBC, FAB

five jumpers, labeled J1-J5

18 screw terminals. These are on the board as follows: three run in a line on the left side of the board, nine are clustered on the opposite top side of the board in lines of three, and six are left-center in lines of two.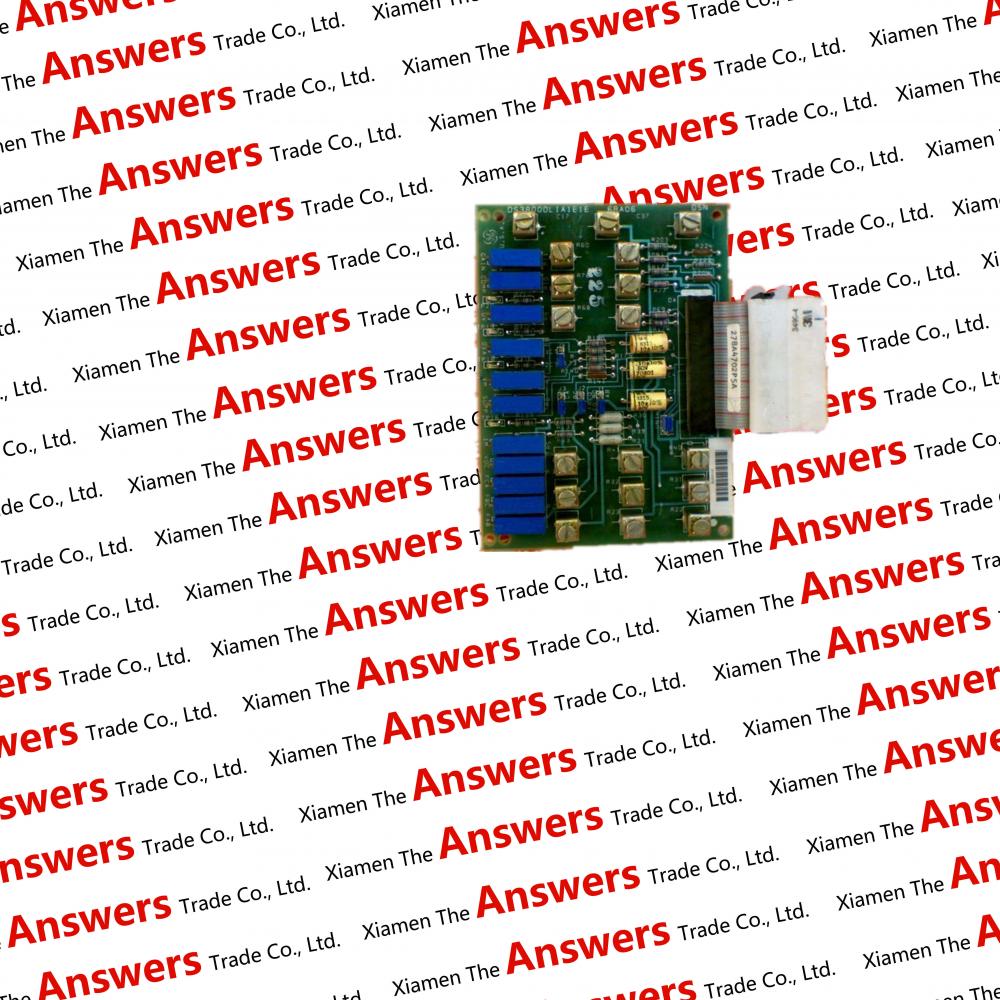 IC693MDL931
IC693MDL940
IC693MDR390
IC693PBM200
IC693PBM201
IC693PCM300
IC693PCM301
IC693PRG300
IC693PWR321
IC693PWR322
IC693PWR328
IC693PWR330
IC693PWR331
IC693PWR332
IC693APU301
IC693APU302
IC693DSM302
IC693DSM314
IC697ALG230
IC697ALG320
IC697ALG440
IC697ALG441
IC697BEM711
IC697BEM713
IC697BEM731
IC697BEM733
IC697BEM741
IC697BEM761
IC697CGR772
IC697CGR935
IC697CHS750
IC697CHS782
IC697CHS783
IC697CHS790
IC697CHS791
IC697CMM711
IC697CMM721
IC697CMM741
IC697CMM742
IC697CPM790
IC697CPM914
IC697CPM915
IC697CPM924
IC697CPU731
IC697CPU732
IC697CPU771
IC697CPU772


Looking for ideal General Electric DS3800DLIA1E1E Manufacturer & supplier ? We have a wide selection at great prices to help you get creative. All the MARK IV PRINTED are quality guaranteed. We are China Origin Factory of CIRCUIT BOARD MODULE. If you have any question, please feel free to contact us.
Product Categories : General Electric Fanuc > General Electric