AB Prosoft Communicate Modules MVI46-GSC Generic ASCII Serial Communication Module.CPU PARTS ProSoft Technology MVI46-GSC Generic ASCII Serial Communication Module 2-Ports, Master/Slave, Supports Serial RS-232, 485 and 422 Protocols.Programmable PLC Communicate MODULES Robots DCS Successful application of this module requires a reasonable working knowledge of the Rockwell Automation SLC hardware, the MVI46-GSC Module and the application in which the combination is to be used. For this reason, it is important that those responsible for implementation satisfy themselves that the combination will meet the needs of the application without exposing personnel or equipment to unsafe or inappropriate working conditions. This manual is provided to assist the user. Every attempt has been made to ensure that the information provided is accurate and a true reflection of the product's installation requirements. In order to ensure a complete understanding of the operation of the product, the user should read all applicable Rockwell Automation documentation on the operation of the Rockwell Automation hardware. Under no conditions will ProSoft Technology be responsible or liable for indirect or consequential damages resulting from the use or application of the product. Reproduction of the contents of this manual, in whole or in part, without written permission from ProSoft Technology is prohibited. Information in this manual is subject to change without notice and does not represent a commitment on the part of ProSoft Technology Improvements and/or changes in this manual or the product may be made at any time. These changes will be made periodically to correct technical inaccuracies or typographical errors.
MVI46-GSC Generic ASCII Serial Communication Module
MVI46-GSC Generic ASCII Serial Communication Module
MVI46-GSC Generic ASCII Serial Communication Module
MVI46-GSC Generic ASCII Serial Communication Module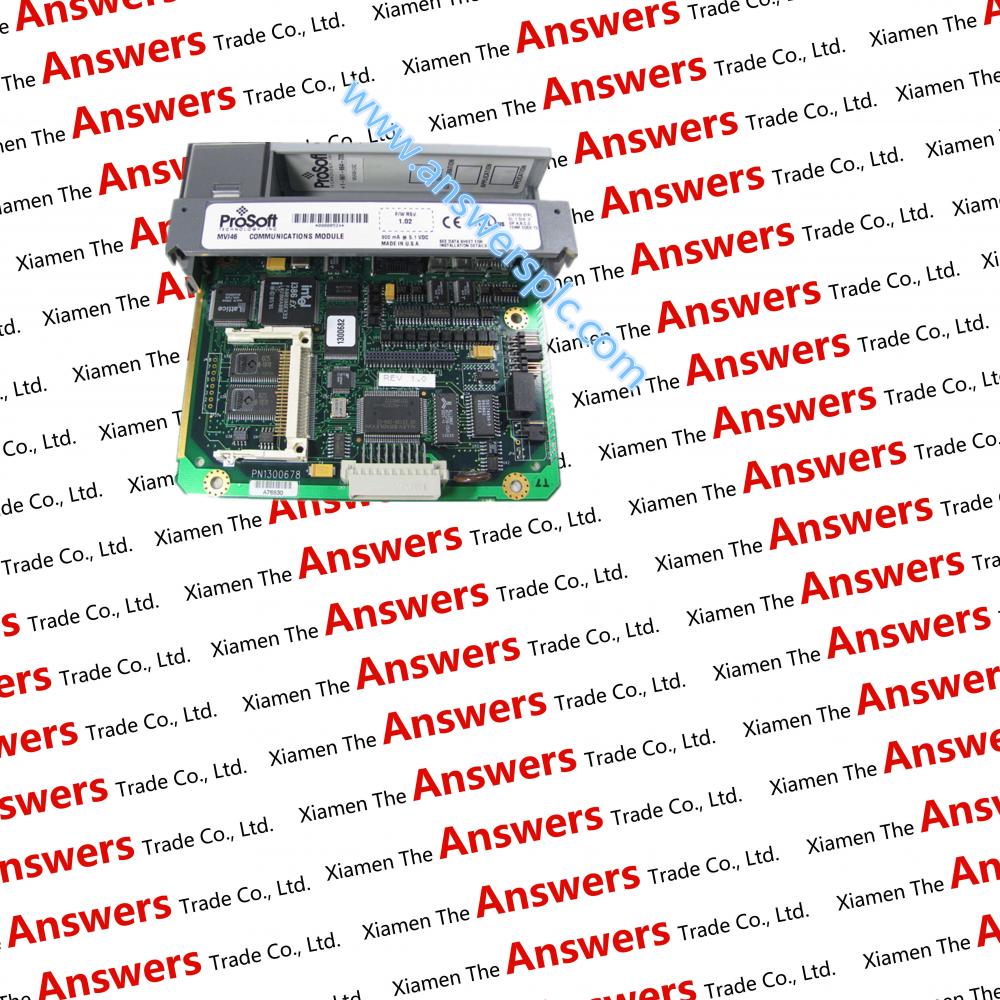 1746-ITV16
1746-IV16
1746-IV32
1746-IV8
1746-N2
1746-N3
1746-NBC
1746-NGA
1746-NGA2
1746-NGAIC
1746-NGC
1746-NI16I
1746-NI16V
1746-NI4
1746-NI8
1746-NIO4I
1746-NIO4V
1746-NLB
1746-NO4I
1746-NO4V
1746-NO8I
1746-NO8V
1746-NOC
1746-NPK
1746-NPK2
1746-NR4
1746-NR8
1746-NRC
1746-NT4
1746-NT8
1746-OA16
1746-OA8
1746-OAP12
1746-OB16
1746-OB16E
1746-OB32
1746-OB32E
1746-OB6EI
1746-OB8
1746-OBP16
1746-OBP8
1746-OG16
1746-OV16
1746-OV32
1746-OV8
1746-OVP16
1746-OW16
1746-OW4
1746-OW8
1746-OX8
1746-P1
1746-P2
1746-P3
1746-P4
1746-P5
1746-P6
1746-P7
1746-QS
1746-QV
1746-R10
1746-R11
1746-R12
1746-R13
1746-R14
1746-R15
1746-R16
1746-R17
1746-R9
1746-RL35
1746-RL40
1746-RL41
1746-RL42
1746-RL43
1746-RL44
1746-RL45
1746-RL47
Looking for ideal ProSoft Technology MVI46-GSC Manufacturer & supplier ? We have a wide selection at great prices to help you get creative. All the Generic ASCII Serial Communication are quality guaranteed. We are China Origin Factory of 485 and 422 Protocols. If you have any question, please feel free to contact us.
Product Categories : Rockwell Allen-Bradley > AB Prosoft Communicate Modules