1771-ASB Remote Adapter Module.AB PLC-5 System Modules 1771-ASB Universal Remote I/O Adapter Module for PLC-2, PLC-3 & PLC-5. Communication Rate: 57.6 kbit/s, 115 kbit/s, 230 kbit/s; Connectors: 1771-WB wiring arm; Cable: Belden 9463; Backplane Current Load: 1.0A @ 5V .This chapter describes the cat. no. 1771-ASB, series E remote I/O adapter module: module description and features hardware components The remote I/O adapter module serves as an interface between remote I/O Modules and programmable controllers. The remote I/O adapter: • transmits data up to 10,000 cable-feet (at 57.6K baud) • provides faster backplane scanning and data transmission up 2500 cable-feet at 230.4K baud • receives/sends data from/to the I/O scanner in serial form • reads/writes data from/to the input modules in parallel form • reads/writes data from/to the output modules in parallel form • supports any mix of I/O (4, 6, 8, 16 or 32 points) • supports three methods of I/O addressing; 1/2-slot, 1-slot and 2-slot • checks I/O configuration on power-up to verify I/O module placement • scans all slots in the chassis, or all but the last four slots, allowing improved scan time and I/O image space savings. Slot power supplies can be used in the last quarter of the rack without using I/O space. • can emulate series B adapters, providing system response similar to the 1771-ASB series B. This allows use of 1771-S4A and -S4B scanners which require slower response for proper operation. • has enhanced diagnostic indicators for easier troubleshooting.CPU PARTS Slc 500 System Processor Allen Bradley Slc 500 System,Plc Slc 500 System Processor.
1771-ASB Remote Adapter Module
1771-ASB Remote Adapter Module
1771-ASB Remote Adapter Module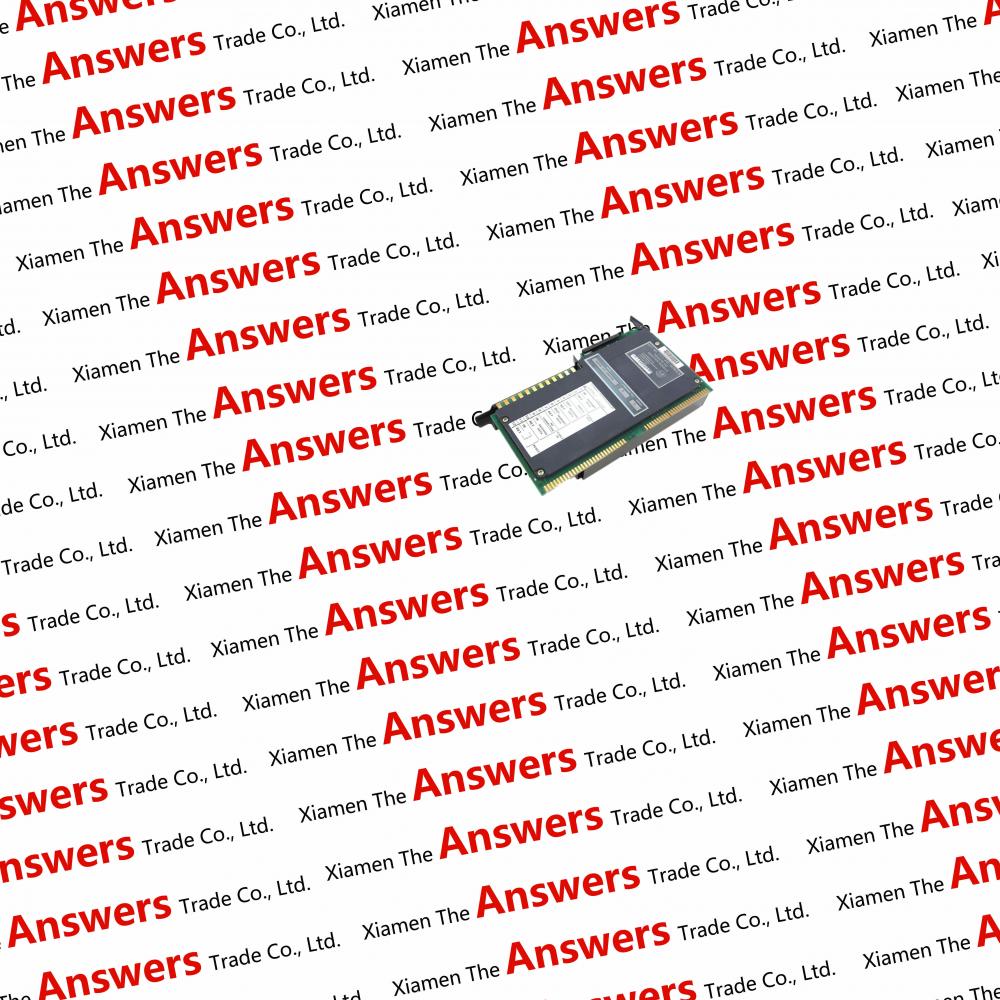 1771ASB
1771CD
1771CE
1771CFM
1771CP1
1771CP2
1771CP3
1771CT
1771CX1
1771CX7
1771DB
1771DBMEM1
1771DBMEM2
1771HSN
1771HTE
1771IA
1771IAD
1771IB
1771IBD
1771IBN
1771IC
1771ID
1771ID01
1771ID16
1771IFE
1771IFEK
1771IFF
1771IFMS
1771IGD
1771IH
1771IL
1771IM
1771IN
1771IND
1771IQ
1771IQ16
1771IR
1771IT
1771IV
1771IVN
1771IXE
1771IXHR
1771NBSC
1771NBTC
1771NBV1
1771NC15
1771NC6
1771NIS
Looking for ideal Allen Bradley 1771-ARC Manufacturer & supplier ? We have a wide selection at great prices to help you get creative. All the Rockwell Automation 1771-ASB are quality guaranteed. We are China Origin Factory of Universal Remote I/O. If you have any question, please feel free to contact us.
Product Categories : Rockwell Allen-Bradley > AB PLC-5 System Modules