AB PanelView Modules 2711E-K10C15 PanelView 1000e Color/Keypad.CPU PARTS 2711E-K10C15 PanelView 1000e 10.4 in (26.4 cm) Color Flat Panel Display with KeyPad, Clip Mount, NEMA 4X (indoor only) with DH, Remote I/O, and ControlNet Release 1.5 Communication.Programmable PLC Communicate MODULES Robots DCS This manual describes the PanelView 1000e, 1200e, and 1400e operator terminals and includes information about the following: • installing your PanelView terminal • configuring your PanelView terminal • verifying or testing your PanelView terminal • maintaining your PanelView terminal • troubleshooting your PanelView terminal.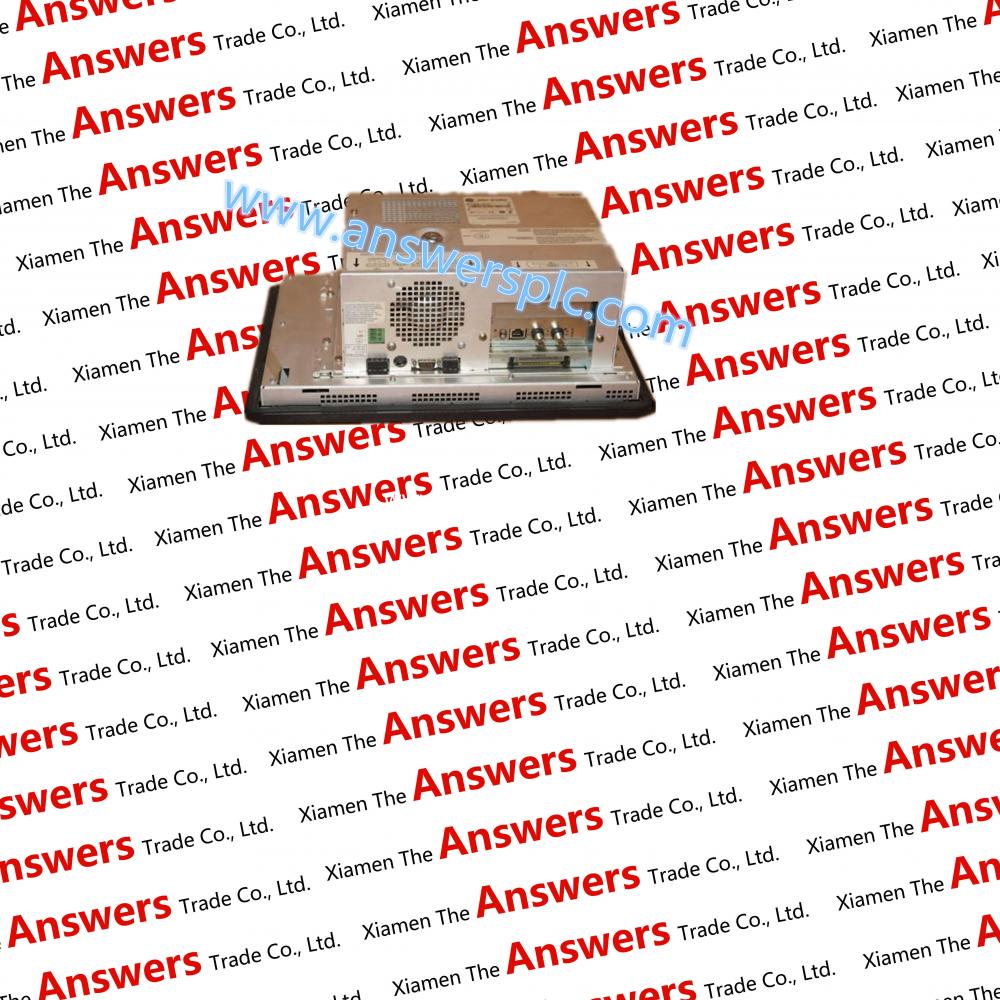 PanelView 1000e Color/Keypad
2711E-K10C15 PanelView 1000e Color/Keypad
2711E-K10C15 PanelView 1000e Color/Keypad
2711E-K10C15 PanelView 1000e Color/Keypad
COATED1756-OB16IS
COATED1756-OB32
COATED1756-OB8
COATED1756-OB8I
COATED1756-OB8EI
COATED1756-OC8
COATED1756-OF4
COATED1756-OF6CI
COATED1756-OF6VI
COATED1756-OF8
COATED1756-OF8H
COATED1756-OG16
COATED1756-OH8I
COATED1756-ON8
COATED1756-OV16E
COATED1756-OV32E
COATED1756-OW16I
COATED1756-OX8I
445L-P4E0500FP
0044-5315-006
20G1ALC460AN0NNNNN
20G1ABC650AN0NNNNN
20G1ABC567AN0NNNNN
20G1ABC460AN0NNNNN
20G1ALC650AN0NNNNN
20G1ABC750AN0NNNNN
20G1ALC750AN0NNNNN
20G1ALC540AN0NNNNN
20G1ABC540AN0NNNNN
20G1ALC567AN0NNNNN
20G1ABC770AN0NNNNN
20G1ALC770AN0NNNNN
20F11GC043AA0NNNNN
20F11GC8P7AA0NNNNN
20F11FC5P0AA0NNNNN
20F11FC8P7AA0NNNNN
20F11FC022AA0NNNNN
21G14WD740AN0NNNNN-ND-P24-P30
20F11GC3P5AA0NNNNN
20F11NC2P1AA0NNNNN
20F11NC043AA0NNNNN
20F11GC2P1AA0NNNNN
20F11GC011AA0NNNNN
20F11GC015AA0NNNNN
20F11NC5P0AA0NNNNN
20F11FC2P1AA0NNNNN
20F11GC030AA0NNNNN
20F11FC011AA0NNNNN
20F11FC030AA0NNNNN
21G14WD1K4AN0NNNNN-ND-P24-P30
20F11NC3P5AA0NNNNN
20F11NC8P7AA0NNNNN
20F11FC3P5AA0NNNNN
21G1ALD740AN0NNNNN-HD-L1-P5-P11
20F11GC5P0AA0NNNNN
20F11GC037AA0NNNNN
20F11NC011AA0NNNNN
20F11NC037AA0NNNNN
20F11FC043AA0NNNNN
20F11FC037AA0NNNNN
21G14WD1K4AN0NNNNN-ND-P22-P30
21G14WD740AN0NNNNN-ND-P22-P30
20F11GC022AA0NNNNN
20F11FC015AA0NNNNN
20F11NC015AA0NNNNN
20F11NC022AA0NNNNN
20F11NC030AA0NNNNN
800E-ALC1
800E-AD2
800E-120
800E-11WE100
800E-12WE100
800E-15Y
800E-15YE112
800E-35BE100
800E-35WE100
800F-AF402
800F-AF405
800E-ALF3
800E-ALF4
800E-ALF5
800E-ALF7
1492-K2
1492-KW2
800E-A3L
800E-A4L
800E-AP3
800E-AP4
800E-APL7
800E-N130
800E-N157
800E-N65
800F-42WE100S
800F-12BE100S
Looking for ideal Allen Bradley 2711E-K10C15 Manufacturer & supplier ? We have a wide selection at great prices to help you get creative. All the PanelView 1000e Color/Keypad are quality guaranteed. We are China Origin Factory of Remote I/O ControlNet. If you have any question, please feel free to contact us.
Product Categories : Rockwell Allen-Bradley > AB PanelView Modules