AB Compact Modules 1769-IA16 CompactLogix 120VAC Digital Input Module .CPU PARTS 1769-IA16 CompactLogix 120V AC Digital Input Module, 16 Point, Input: 100 or 120V AC; Voltage Range: 79-132V AC Programmable PLC. Communicate MODULES The 1769 Compact I/O Modules can be used with a CompactLogix controller, as well as for expansion I/O in a MicroLogix 1500 controller assembly or in an assembly with a 1769-ADN DeviceNet adapter module. Unless connected to a MicroLogix 1500 base, each bank of I/O modules must include its own power supply Robots DCS.
1769-IA16 CompactLogix 120VAC Digital Input Module
1769-IA16 CompactLogix 120VAC Digital Input Module
1769-IA16 CompactLogix 120VAC Digital Input Module
1769-IA16 CompactLogix 120VAC Digital Input Module
1769-IA16 CompactLogix 120VAC Digital Input Module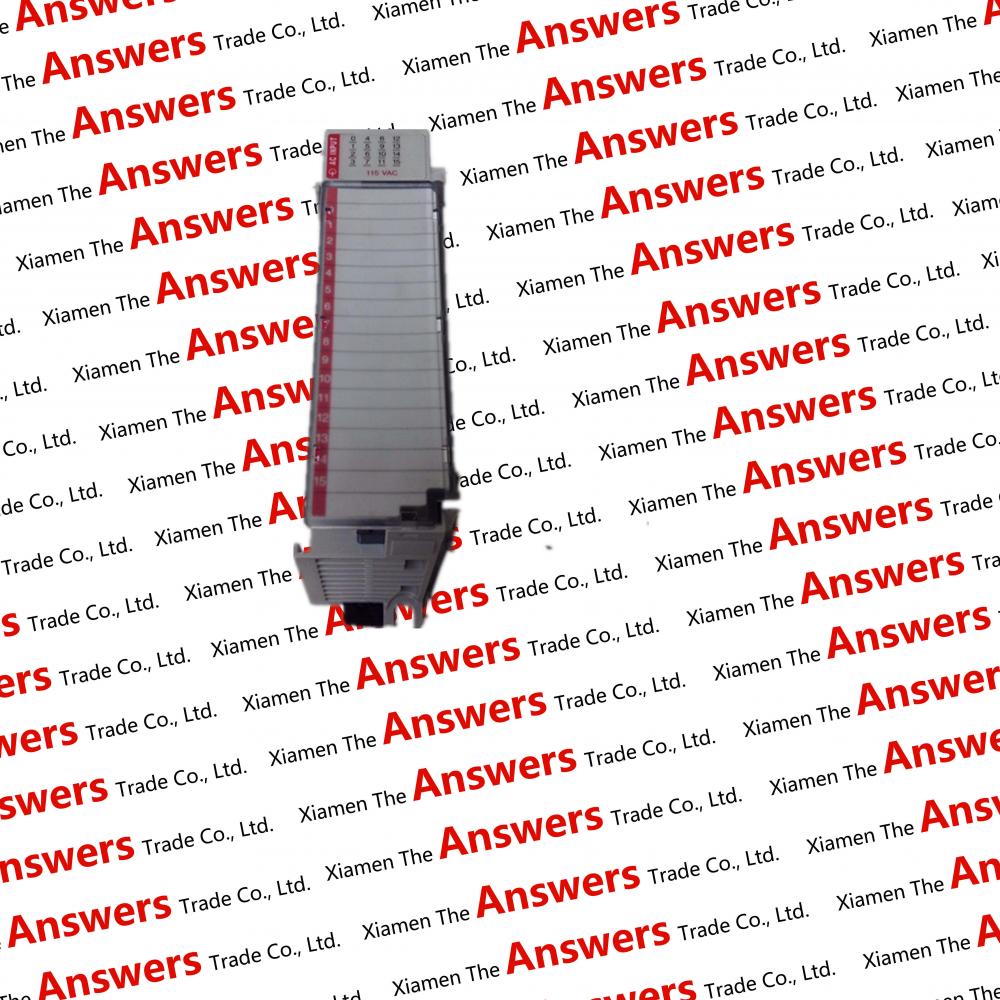 20BC011A0AYNACC0
20BC011A0AYNADC1
20BC011A0AYNAEC1
20BC011A0AYNANA0
20BC011A0AYNANC0
20BC011A0AYNANC1
20BC011A0AYNAND0
20BC011A0AYYACD1
20BC011A0AYYANC0
20BC011A0NYNANC0
20BC011A3AYNACC1
20BC011A3AYNADC0
20BC011A3AYNANC0
20BC011A3AYNANC1
20BC011A3AYNAND0
20BC011A3AYYADC0
20BC011A3AYYANC0
20BC015A0AYNACC0
20BC015A0AYNANA0
20BC015A0AYNANB0
20BC015A0AYNANC0
20BC015A0AYNANC1
20BC015A0AYNAND0
20BC015A0AYNANN0
20BC015A0AYYANC0
20BC015A0NYNACC1
20BC015A3AYNACC0
20BC015A3AYNACC1
20BC015A3AYNAEC0
20BC015A3AYNANC0
20BC015A3AYNANC1
20BC015A3AYNAND0
20BC015A3AYNANN0
20BC015A3AYYANC0
20BC022A0AYNACB0
20BC022A0AYNACC0
20BC022A0AYNANA0
20BC022A0AYNANB0
20BC022A0AYNANC0
20BC022A0AYNANC1
20BC022A0AYNAND0
20BC022A0AYYANC0
20BC022A0NYNANC0
20BC022A0NYNANN0
20BC022A3AYNACC0
20BC022A3AYNACC1
20BC022A3AYNADC0
20BC022A3AYNAEA0
20BC022A3AYNAEC0
20BC022A3AYNANA0
20BC022A3AYNANC0
20BC022A3AYNAND0
20BC022A3AYYADA0
20BC022A3AYYADC0
20BC022A3NYNAEC0
20BC030A0AYNACC0
20BC030A0AYNANA0
20BC030A0AYNANC0
20BC030A0AYNANC1
20BC030A0AYNAND0
20BC030A0AYNANN0
20BC030A3AYNACC0
20BC030A3AYNAEC0
20BC030A3AYNANA0
20BC030A3AYNANC0
20BC030A3AYNANC1
20BC030A3AYNAND0
20BC030A3AYYANC1
20BC030A3NYNAND1
20BC037A0AYNACC0
20BC037A0AYNANA0
20BC037A0AYNANC0
20BC037A0AYNAND0
20BC037A0AYYANC0
20BC037A3AYNACC0
20BC037A3AYNAEC0
20BC037A3AYNANC0
20BC037A3AYNANN0
20BC037A3AYYADC0
20BC037A3AYYANC0
20BC037A3AYYANC1
20BC043A0AYNACC0
20BC043A0AYNACC1
Looking for ideal Allen Bradley 1769-IA16 Manufacturer & supplier ? We have a wide selection at great prices to help you get creative. All the CompactLogix 120VAC Digital are quality guaranteed. We are China Origin Factory of Input Module 16 Point. If you have any question, please feel free to contact us.
Product Categories : Rockwell Allen-Bradley > AB Compact Modules