AB Compact Modules 1768-M04SE 4 Axis Sercos Interface Module .CPU PARTS 1768M04SE CompactLogix 4 Axis Sercos Interface Module for 1768-L4x Processor Programmable PLC Communicate MODULES This equipment is intended for use in a Pollution Degree 2 industrial environment, in overvoltage Category II applications (as defined in IEC publication 60664-1), at altitudes up to 2000 meters without derating. This equipment is considered Group 1, Class A industrial equipment according to IEC/CISPR Publication 11. Without appropriate precautions, there may be potential difficulties ensuring electromagnetic compatibility in other environments due to conducted as well as radiated disturbance. This equipment is supplied as open-type equipment. It must be mounted within an enclosure that is suitably designed for those specific environmental conditions that will be present and appropriately designed to prevent personal injury resulting from accessibility to live parts. The enclosure must have suitable flame-retardant properties to prevent or minimize the spread of flame, complying with a flame spread rating of 5VA, V2, V1, V0 (or equivalent) if non-metallic. The interior of the enclosure must be accessible only by the use of a tool. Subsequent sections of this publication may contain additional information regarding specific enclosure type ratings that are required to comply with certain product safety certifications Robots DCS.
1768-M04SE 4 Axis Sercos Interface Module
1768-M04SE 4 Axis Sercos Interface Module
1768-M04SE 4 Axis Sercos Interface Module
1768-M04SE 4 Axis Sercos Interface Module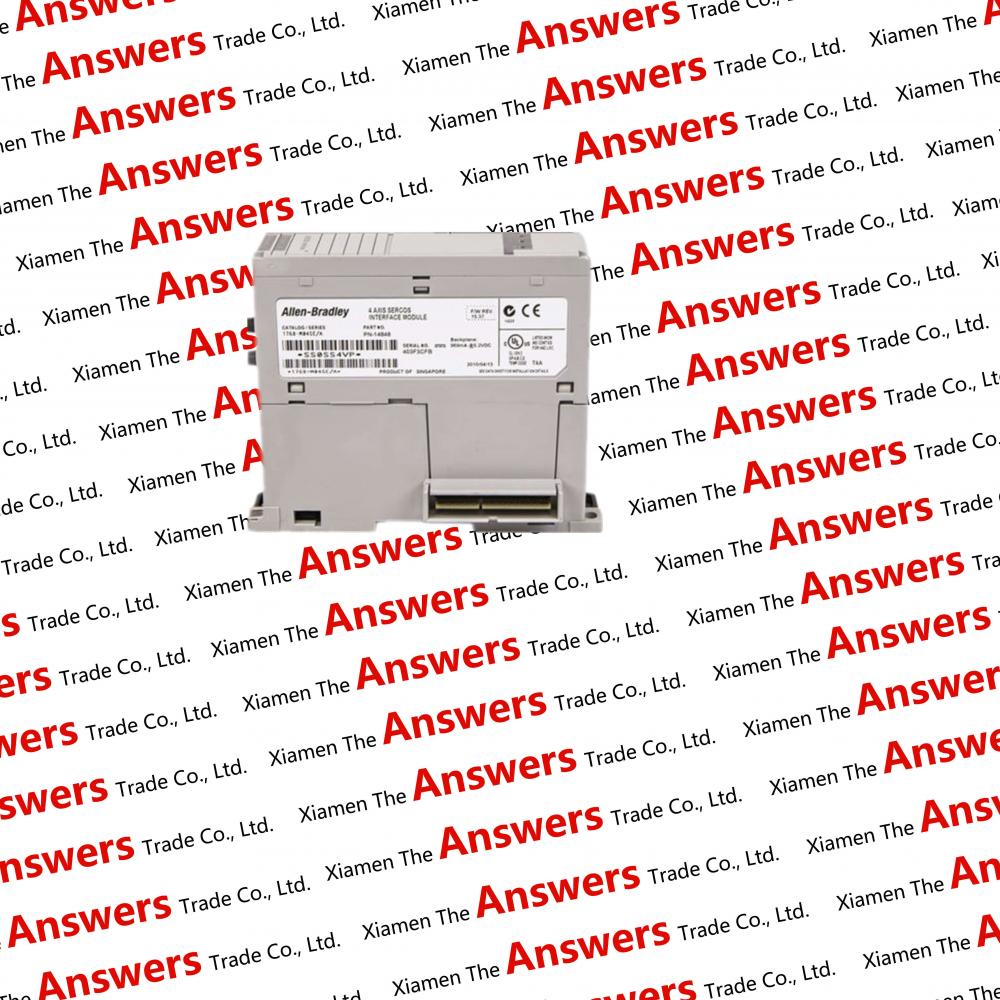 2090CSBM1DF14AA07
2090CSBM1DF14AA08
2090CSBM1DF14AA09
2090CSBM1DF14AA10
2090CSBM1DF14AA11
2090CSBM1DF14AA12
2090CSBM1DF14AA13
2090CSBM1DF14AA14
2090CSBM1DF14AA15
2090CSBM1DF14AA16
2090CSBM1DF14AA18
2090CSBM1DF14AA20
2090CSBM1DF14AA25
2090CSBM1DF14AA30
2090CSBM1DF14AA35
2090CSBM1DF14AA50
2090CSBM1DF14AF03
2090CSBM1DF14AF05
2090CSBM1DF14AF06
2090CSBM1DF14AF07
2090CSBM1DF14AF08
2090CSBM1DF14AF09
2090CSBM1DF14AF10
2090CSBM1DF14AF11
2090CSBM1DF14AF12
2090CSBM1DF14AF13
2090CSBM1DF14AF14
2090CSBM1DF14AF15
2090CSBM1DF14AF20
2090CSBM1DF14AF25
2090CSBM1DF14AF30
2090CSBM1DF14AF40
2090CSBM1DF14AF50
2090CSBM1DF18AA01
2090CSBM1DF18AA02
2090CSBM1DF18AA03
2090CSBM1DF18AA04
2090CSBM1DF18AA05
2090CSBM1DF18AA06
2090CSBM1DF18AA07
2090CSBM1DF18AA08
2090CSBM1DF18AA09
2090CSBM1DF18AA10
2090CSBM1DF18AA12
2090CSBM1DF18AA13
2090CSBM1DF18AA15
2090CSBM1DF18AA20
2090CSBM1DF18AA25
2090CSBM1DF18AA30
2090CSBM1DF18AA35
2090CSBM1DF18AA50
2090CSBM1DF18AF02
2090CSBM1DF18AF03
Looking for ideal 1768-M04SE Rockwell Automation Manufacturer & supplier ? We have a wide selection at great prices to help you get creative. All the 4 Axis Sercos Interface Module are quality guaranteed. We are China Origin Factory of Allen Bradley CompactLogix. If you have any question, please feel free to contact us.
Product Categories : Rockwell Allen-Bradley > AB Compact Modules